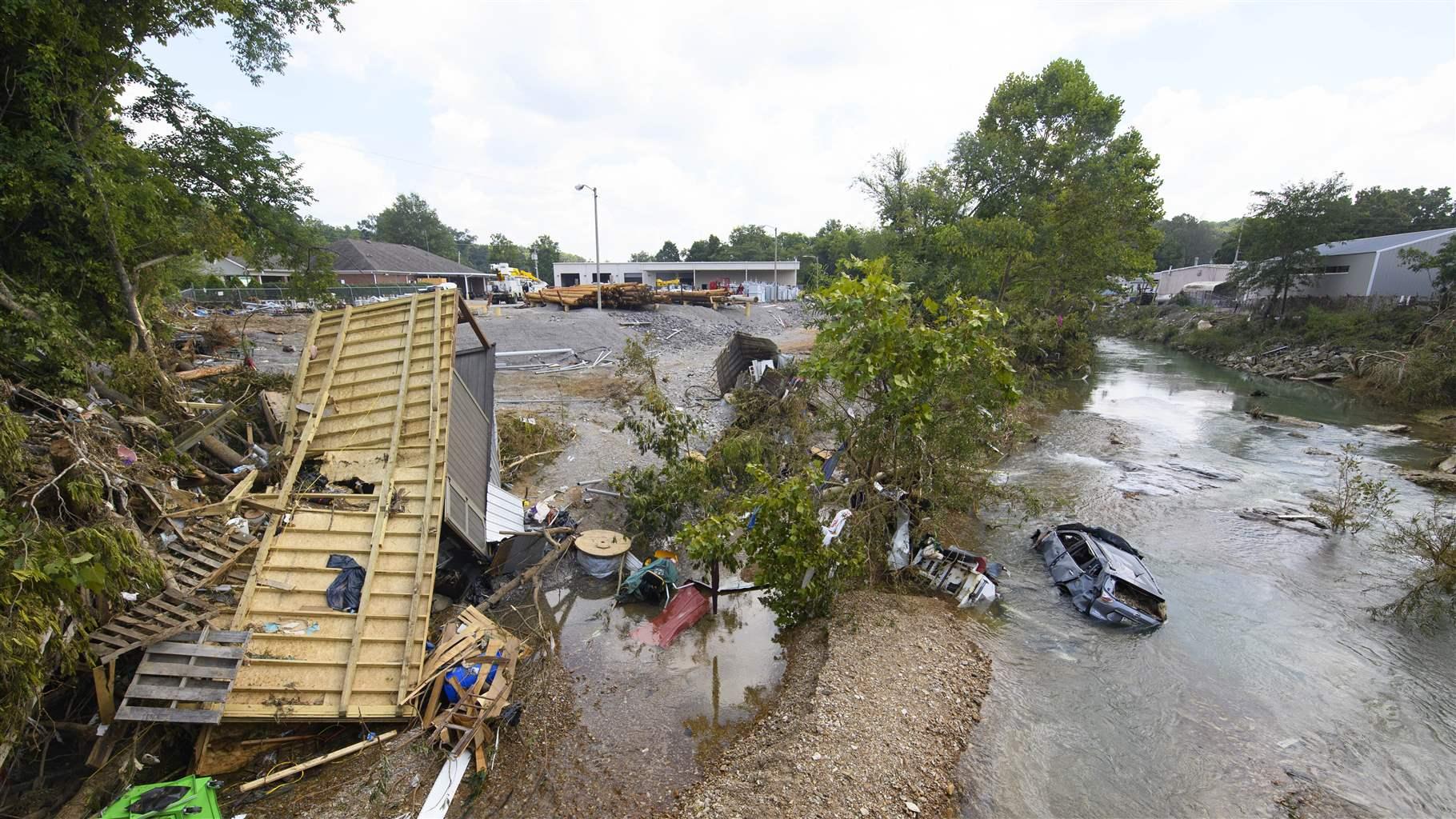 After devastating storms, the Tennessee Coalition calls for state policies to combat ubiquitous flooding
In late August 2021, the floods that hit Waverly, Tennessee came so quickly that some residents had no time to escape, trapped in their homes and cars when a wall of water flooded that small town. The flood, which left up to 20 dead, was driven by 17 inches of rain in one day, devastating homes, businesses and lives. Just weeks later, remnants of Hurricane Ida swept across much of the same region in central Tennessee, bringing with it another round of flash floods.
Waverly and other communities have received a flood of support and resources in their recovery effort, but flooding is neither new to Tennessee nor unique to these cities. As recently as earlier this year, the Nashville area experienced extensive flash floods – after more than 5 inches of rain – that killed four people and caused nearly $ 24 million in damage.
Floods cost Tennessee taxpayers an average of $ 243 million each year, according to a 2020 report by the Tennessee Advisory Commission on Intergovernmental Relations (TACIR). And from 2000 to 2020, the state was hit by nearly 3,000 Tennessee Emergency Management Agency floods. That is on average more than one flood every three days.
As Tennessee experiences more frequent and intense storms, a group of mayors, emergency managers, and home and small business owners have come together to create Flood Ready Tennessee. The coalition calls on Governor Bill Lee (R) and other policy makers to commit to federal resilience planning, technical assistance to local governments, and investment in flood protection projects.
Strengthen communities
Several cities in Tennessee, including Nashville and Chattanooga, are leaders in innovative rainwater solutions and resilience planning. But all communities – large and small, urban and rural – would benefit from government guidance and regional coordination between neighboring cities to combat flooding.
Warren Nevad, executive director of Tennessee Renewable Energy and Economic Development Council (TREEDC) and a member of Flood Ready Tennessee, said, "Our mayors are committed to solving the flooding problems of their communities. Financing and technical know-how are out of reach for many of them. "
Dyersburg Mayor John Holden, also a member of Flood Ready Tennessee, mentioned this in a recent interview with Pew. Although Dyersburg has found creative approaches to flood management, he shared that small towns have limited staff and expertise when it comes to planning and managing flood risks. Holden stressed the need for state and regional cooperation to address the flooding challenges, especially in low-income and rural areas prone to repeated flooding.
Coordination between communities along the same rivers and within the same drainage basins can help communities share resources and is vital, as Holden noted, "Water doesn't matter whether you are inside or outside the city limits. It only matters where the departure is. "
Models for governance
Flood Ready Tennessee encourages Governor Lee and other state lawmakers to follow the lead in other southern states such as South Carolina and Florida in proactively managing floods. A key element of these nationwide initiatives is a resilience plan that assesses flood risks and identifies strategies for preparing for and managing the likelihood and severity of these threats. Guided by a resilience plan, states can set up programs to support local planning and set up dedicated funds for local and regional climate protection projects.
For example, South Carolina set up an Office of Resilience in 2020, committed to developing a statewide resilience plan, and set up a revolving fund to provide communities with low-interest loans to support flood protection projects. Last spring, Florida legislators passed bill committing to a comprehensive statewide flood risk assessment and resilience planning process, and established the Resilient Florida Grant Program to provide planning and project funding to local governments. To support this series of initiatives, the state also used $ 500 million from its share of the American Rescue Plan funds to create a Resilient Florida Trust Fund.
Make Tennessee flood ready
The growing membership of Flood Ready Tennessee underscores the community's need for government guidance and resources to keep citizens safe, reduce disaster costs, and prevent road closures and disruptions to critical services. Tennessee should look to its southeastern neighbors for innovative approaches to addressing these pressing needs.
Yaron Miller is a senior executive and Kristiane Huber is a key contributor to The Pew Charitable Trusts' Flood Prepared Communities Project.