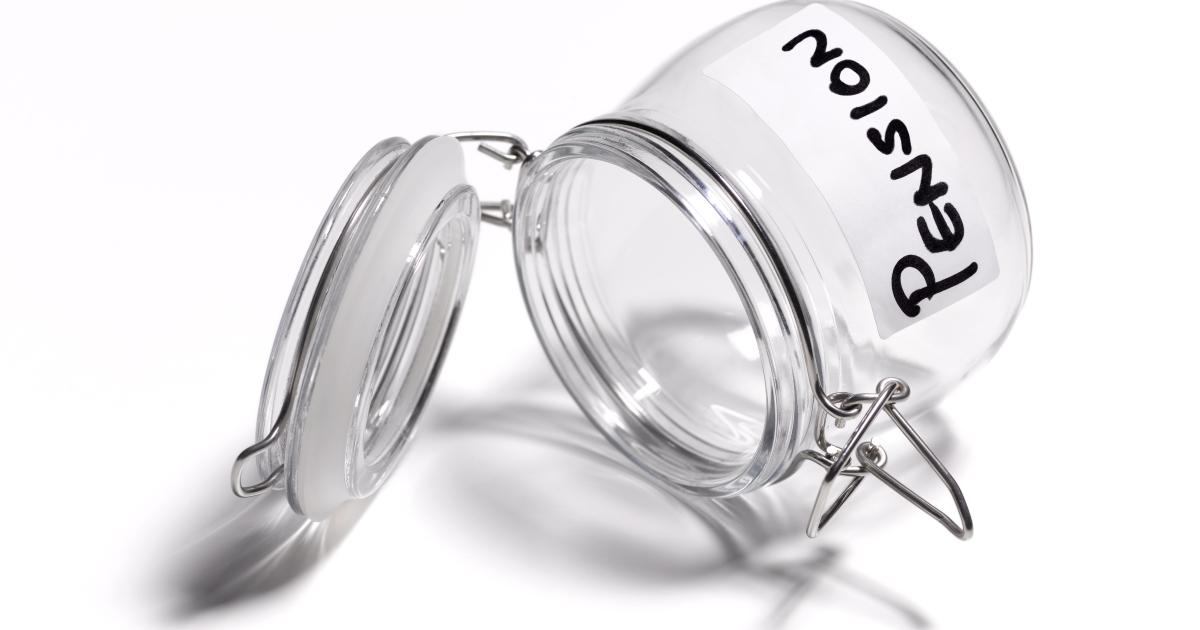 Congressional vote on Delphi's pension bailout reveals a problem with putting unions above the law
Congress will vote on HR 6929 this week to retroactively save the pensions of some 20,000 former Delphi Autoparts employees whose pensions were cut starting in 2009.
This proposed bailout, the Susan Muffley Act of 2022, differs in many ways from the recent $97 billion non-binding bailout of about 250 select unionized pension plans, but highlights the problem of lawmakers empowering powerful unions over the law and demanding that taxpayers pay for their wrongdoing.
unequal treatment of pensions
In March 2021, Congress passed the first taxpayer bailout of private unionized pension plans in history under the American Rescue Plan Act. Although the rescue plan was said to be in response to COVID-19, this rescue operation had nothing to do with the pandemic.
Several employers' union pensions had amassed $757 billion in underfunding and were on track to pay just 42 cents on the dollar in promised benefits as of 2018 — well before the pandemic began.
These unfunded pension promises were the result of decades of ruthless action by union schemes that were allowed to operate under a separate set of toothless laws that failed to protect workers and retirees and instead benefited union elites who sold their members a commodity bill.
Now taxpayers are paying the price, and the door has been opened for more bailouts.
The American Rescue Plan's pension bailout is just the tip of the iceberg. Overall, approximately 1,400 multi-employer pension plans have at least $757 billion in unfunded commitments, and 96% of employees and retirees with multi-employer pension plans have plans that are less than 60% funded.
The bailout by the American Rescue Plan union is estimated to involve just 250 plans and $97 billion in broken promises. It's only a matter of time before they all go bust, and as the Congressional Budget Office has noted, even the majority of plans that receive bailouts will default after 2051 when the bailout funds dry up.
There are also an estimated $6 trillion to $8 trillion in unfunded state and local pension commitments. If Congress forces taxpayers to bail out broken private sector promises, will they refuse to bail out broken public sector promises made to teachers and firefighters?
The fact that taxpayers are being forced to guarantee 100% of the broken promises made by some private unions naturally raises the question of why the pensions of non-union workers – including Delphi employees – were allowed to fail.
As of 2019, the Pension Benefit Guaranty Corporation provided insurance benefits to more than 800,000 retirees of failed non-union plans, including about 20,000 retirees employed by Delphis — often resulting in reduced pensions.
In response to President Joe Biden's recent trip to Ohio, where he advocated taxpayer money for private union pensions, Delphi Salaried Retirees Association chairman Bruce Gump said, "We object to being constantly disfellowshipped just because we don't." were in the union."
Gump went on to point out the injustice of selective bailouts and the government's unabashed union favoritism:
[I]It's pretty gross, honestly, because about 90% of the American workforce is non-union, and here's the president who works so hard for the people that the unions need (sic) but not so hard for them 90% who work just as hard, do just as much, contribute just as much and yet are left out.
The unequal treatment of unionized and non-unionized pensions is obvious, but the Delphi situation is unique.
The intricate struggles of Delphi Pensions
Delphi was founded in 1999 as a subsidiary of General Motors to manufacture auto parts. As part of the spin-off, GM agreed to support Delphi's hourly unionized pensions should Delphi go bankrupt.
Delphi had six benefit plans, including 47,176 participants in the Delphi hourly employee retirement plan; 20,203 participants in the Delphi employee pension scheme; and 2,229 participants in four smaller pension plans.
Delphi filed for bankruptcy in 2005, and as part of the reorganization, GM agreed to transfer $3.4 billion of liabilities from the Delphi employee timetable to the GM hourly employee retirement plan.
In 2009, at the time of its own bankruptcy, GM had assumed $2.6 trillion in debt, but GM was cleared of the remaining $800 million in pension liabilities it owed to Delphi's pension plans.
This shortfall, along with other criteria, resulted in an involuntary PBGC takeover of all six of Delphi's pension plans effective July 31, 2009, resulting in benefit reductions for some employees who are on the Pension Benefit Guaranty Corporation's maximum benefit guarantee of $54,000 per year for a 65-year-old worker in 2009.
The PBGC is a government agency that provides compulsory pension insurance through two separate programs for non-union single-employer plans and unionized multi-employer plans.
The PBGC's single-employer and multi-employer programs operate very differently, including dramatically higher and risk-based rewards within the single-employer program.
While the PBGC can, and often has, taken over plans from individual employers well before they run out of money, the PBGC's multi-employer program never takes over unionized plans. Even when they run out of money, the PBGC provides "loans" to the plan (which are not expected to be repaid) and keeps the plan's trustees in place.
If unionized plans were to the same standards as company plans, the overwhelming majority of unionized plans would have already been adopted.
GM's bankruptcy eliminated its contractual obligation to top up Delphi pensions, but the government-supervised bankruptcy process did not follow standard bankruptcy procedures, prioritizing unsecured union pensions over secured creditors.
As James Sherk and Todd Zywicki explain in their report, "Auto Bailout or UAW Bailout? Taxpayers' losses are due to subsidizing union compensation."
New GM's management – although overseen by the Obama administration – nevertheless agreed to spend $1 billion to boost Delphi's pensions [United Auto Workers] Pensioner. The non-union workers weren't so lucky — GM didn't top up their pensions.

Had New GM treated Delphi's UAW and nonunion employees equally, the Treasury Department could have paid $1 billion less for the bailout. Instead, some workers became more equal than others.
The Sherk and Zywicki report on the auto rescue further describes how the Obama administration favored the UAW over other Delphi unionized workers.
For example, the administration-brokered agreement did not save the pensions of other unionized workers, such as those of the International Union of Electrical Workers and the United Steel Workers, and specifically prohibited laid-off IUE workers from being transferred to UAW facilities.
A 2013 report by the Office of the Special Inspector for the Troubled Asset Relief Program said: "An auto team official told SIGTARP that the strength of the negotiating parties was determined by the leverage they exercised, but SIGTARP noted that additional leverage was given [to unionized Delphi workers] from the Treasury."
In other words, since the non-union Delphi employees had no say in GM's bankruptcy, their interests were placed below those of the union Delphi employees.
Delphi employees fought unsuccessful litigation at the federal district and circuit court levels for 12 years, based on arguments that adopting their plan violated the Fifth Amendment of due process clauses and equal protections and the Workers' Retirement Income Security Act.
In January, the Supreme Court declined to hear her case.
More bailouts will not solve problems
The automatic bailout, which was really a UAW bailout, was wrong, and the recent bailout of select union pension plans without a single reform to correct what should be criminal activity is dead wrong.
In addition, the unequal treatment of non-union Delphi employees versus unionized employees is also wrong. But two wrongs – neither three nor 300 – make a right.
Rather than adding bailouts to bailouts, policymakers should correct previous mistakes by aligning rules on unionized and non-union pensions and treating unionized and non-union workers equally.
That should include the PBGC taking over unionized plans when they reach a point of no return to solvency, and it should include preventing plans that receive taxpayer bailouts from promising new benefits .
This piece originally appeared in The Daily Signal