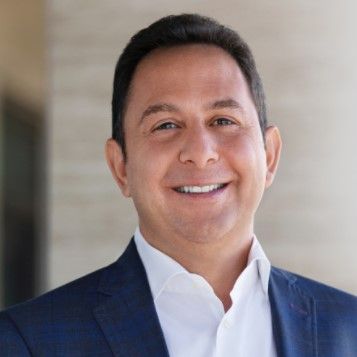 Creative Planning goes 'transformational' and buys $ 110 billion in retirement assets, crashing Elite Edelman Financial Engines, CAPTRUST party of ambidextrous business model
Peter Mallouk's acquisition of Lockton and its large 401 (k) company will double its workforce in Overland Park, Kan, and solidify the back flank of its business model
Brooke's Note: The 401 (k) business has been drowning in its own stigma for decades – and rightly so. It has been a place of kickbacks, Enron-style abuse, low margins, low critical mass, dubious investments, and crappy advice. Everything looks completely different now, with better laws, more critical mass, more advisory awareness and the possibility of doing good business by pleasing customers. That's why you yawn a bit when Peter Mallouk ho-hum buys $ 110 billion of 401 (k) assets, and why you double it up when you read it in the full context of his business plan.
Creative Planning is about to add $ 110 billion to 401 (k) AUM, competing directly with major RIAs like Edelman Financial Engines and CAPTRUST in what the company calls "transformational".
The price: Fortune 500 company pensions and – no rollover required – non-pension-related advice.
The Overland Park, Kan., The purchase of Lockton Companies Inc.'s retirement assets, which comprise fewer than 500 of Lockton's 1,000+ employees, will mark entry into the big leagues.
The deal is known as a partnership because Lockton is involved in Creative Planning.
"This alliance is something that only our two companies can do together," Lockton CEO Peter Clune said in a statement.
The deal will give Lockton's clients access to holistic advice, while Creative Planning will take on Lockton's educational component nationwide, according to the company.
"We'll also be supporting Lockton in a number of areas to help our customers. For us, this is the most important part of the deal and it has the potential to make a difference, "says Mallouk.
The growth is overwhelming, but the transcendence of Creative Planning's existing business model stands out even more, said Dan Seivert, CEO of Echelon Partners.
"You are effectively entering a different business model and a different market with completely new competitors and competitive dynamics," says Seivert.
Right direction
This is a big change from the past when 401 (k) assets were completely segregated from assets, says Dennis Gallant, strategic advisor to the Aite Novarica Group.
"They were separate and different companies and they didn't talk to each other. What we are really seeing is a convergence of traditional wealth management in and out of a plan. It's really starting to converge. "
For years, 401 (k) plants have been shunned because of their low revenue and even lower profit margins, Smith agrees.
Edelman Financial Engines, Fisher and Creative Planning know that combining retirement planning and wealth management is good business and a great client acquisition strategy, he adds.
"In 2008, retirement record keeping was seen as a loss driver, but now it's the start of the customer acquisition funnel."
While the amalgamation of assets and the 401 (k) side of a company sounds like a perfect marriage, Gallant warns that it could take years to completely merge the two sides.
"That is a step in the right direction. It is easier said than done. We'll see where we are in five years. Is the return on investment there? The jury is out and it will be a while before we know. "
Smith adds that these RIAs can use indolence rather than fight it.
"Indolence is a good thing. If you open your brokerage and 401 (k) and bank account with a company, you already have relationships with that company, even if you part with the 401 (k) plan."
Mining gold
Mallouk's 401 (k) business is moving from a mom-and-pop feel to a giant scale with Lockton's retired expertise.
Creative Planning will immediately receive $ 110 billion from the independent insurance broker, doubling its estimated $ 100 billion in assets under management. See: Peter Mallouk's two-year $ 50 billion AUM surge in his Kansas RIA even exceeded his expectations, causing him to literally hit the ceiling in his shiny office complex
"We've been in that space and we have about $ 14 billion under management in the midsize market and about $ 1 billion in the small market. This opens up the big market for us, "says Mallouk.
Seivert adds: "You have more than doubled your wealth, which is very positive from a visual point of view. You are effectively entering a different business model and a different market with completely new competitors and competitive dynamics."
One merger that won't happen is the brand.
The Lockton brand is "gold in and out of the 401 (k) business," says Mallouk, and will continue to exist. "I think it's a big plus to keep the brand. It will only be our brand for retirement services in the large 401 (k) range."
The company itself will be called "Lockton Retirement Services, an Offering of Creative Planning".
Always gentle
Mallouk declined to offer the terms of the deal, but says it is hardly a succession plan since he still owns 80% of the company.
The Lockton deal is in addition to $ 2 billion AUM this year from three acquisitions and a $ 5 billion deal to purchase Sullivan Bruyette Speros & Blayney LLC in May. In total, Creative closed 16 deals valued at $ 11 billion in AUM, writes Barron's.
While Creative is now in the fast lane with 401 (k) assets, Lockton's repurchase business accounts for less than 3% of its own total revenue. The company is P&C focused and business-for-profit, and employs approximately 1,700 in the greater Kansas City area.
It's an open question whether Creative Locktons will continue to offer above-average employee benefits.
This includes things like 12 weeks of paid parental leave, a Rolex watch for every employee for the 10th anniversary, happy hours, holiday parties, summer parties for the whole family and Beer Fridays – not to mention frequent sports and wellness events, like that his website.
Nonetheless, if Mallouk can harmonize the process like Jeff Bezos, Scott Smith, senior analyst at Cerulli Associates, provides the Creative Planning deal's 1,500 business customers with the parts and yardstick to be an Amazon one-stop shop.
"If you can make it easy for people to make you their only provider, they will, but it has to be easy. They want it to be as simple as possible. "
Art of play
In fact, the allure of filling Amazon with fiduciary advice and products has led to mega-mergers in the RIA business. See: Ric Edelman removes a major obstacle to the future growth of his company – himself – the final act in his 36-year career that Edelman Financial Engines will leave to itself.
In 2018, Financial Engines had 156 billion under management. Edelman had retail assets under management of $ 21.7 billion. Edelman bought Financial Engines in 2018.
Fisher Investments made a similar game, albeit more organic. It started a 401 (k) business in 2014 that is run by Ken Fisher's son, Nathan Fisher. See: Ken Fisher takes advantage of the "unintended consequences" of DOL changes and throws himself into a 401 (k) high-margin opportunity
High-performing startups like Vestwell pursue job-saving strategies that are supported by regulatory tailwinds. See: Vestwell Makes A Creative Deal To Buy BNY Mellon's $ 20 Billion Workplace Saving Unit And "Jump" Past 401 (k) s.
CAPTRUST now has $ 660 billion in assets under management that extends to 401 (k) and retail and positions itself as the RIA superpower. See: Riskalyze solidifies ties with CAPTRUST and its $ 660 billion AUA with an access agreement and its implicit endorsement
Bruised
Unusually, the merger will take physical form when the employees of Lockton, near Kansas City, turn 22. See: Peter Mallouk has diamonds the size of The Ritz, a flashy new headquarters in Kansas City, complete with Silicon Valley perks; Now his new goal – a fortune of over 40 billion US dollars
"Well, we want you to move in as soon as possible, but we have no room on your point!" says Mallouk in an ironic email. Creative Planning's employees have increased from 600 in 2018 to 950 today.
"Our third building, the last one that fits on our campus, will be ready at the end of the first quarter and then move in.
"I can't wait for it to happen. The energy this brings to both organizations is incredible."