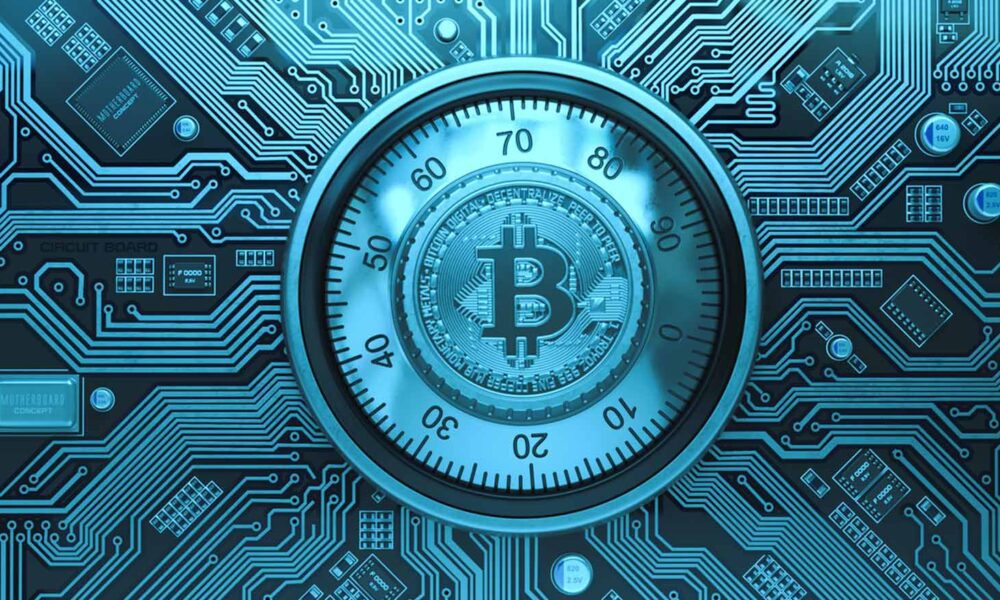 Crypto Loans From Reputable Services: BlockFi, Cream Finance, and ChangeNOW Review
People have been taking out loans since banks were around. Whether you're opening a business, paying bills, or buying that one device you've wanted to have, credit can come in handy in bringing your goals closer. Paying back the loan can also be easier than saving money because you can break it up into manageable chunks.
With the rise of crypto in popularity, crypto loans are also becoming a popular way to afford a big buy or get fiat without selling your crypto assets. In this article, we take a look at some of the most popular crypto loan services and what they can offer crypto enthusiasts in exchange for sticking to their crypto.
BlockFi
What is BlockFi? Founded in 2017, BlockFi is a loan service without affiliation to banks. They offer standard features like buying, selling, and storing crypto, but on top of that, users can also take out a low-interest loan or compound interest on their crypto assets.
Co-founders Zac Prince and Flori Marquez had years of experience when they founded BlockFi in New Jersey. Zac has a background in consumer credit and Flori has worked in portfolio management. Their goal is to facilitate mainstream adoption of cryptocurrencies and provide crypto investors with the same opportunities traditional investors have had for decades.
Among their milestones are Raise $ 350 million In the most recent round of financing, the introduction of a Visa credit card, with which users can earn up to 3.5% BTC on every purchase, and, more recently, the entry into the list of companies Applying for physically secured Bitcoin Middle.
As we focus more on loan services in this article, let's take a look at what terms BlockFi offers. You need crypto assets as collateral that would cover at least 50% of your loan. Loans are issued in US dollars (USD), Gemini dollars (GUSD) or USD coin (USDC). Collateral funds are accepted in Bitcoin (BTC), Ethereum (ETH) or Litecoin (LTC).
The minimum loan amount is $ 10,000. Monthly payments for loans can be made by wire transfer or stablecoin. If the value of your collateral decreases, you will receive an email with a warning and a recommended course of action. If the value increases, you can release the excess collateral if necessary. You can find more information about the loan terms in BlockFi Help Center.
fees
BlockFi fees for loans include a 2% processing fee. The annual percentage rate (APR) is between 4.5% and 9.75%. The final interest rate depends on the loan-to-value ratio (LTV), more collateral means less APR.
Cream finances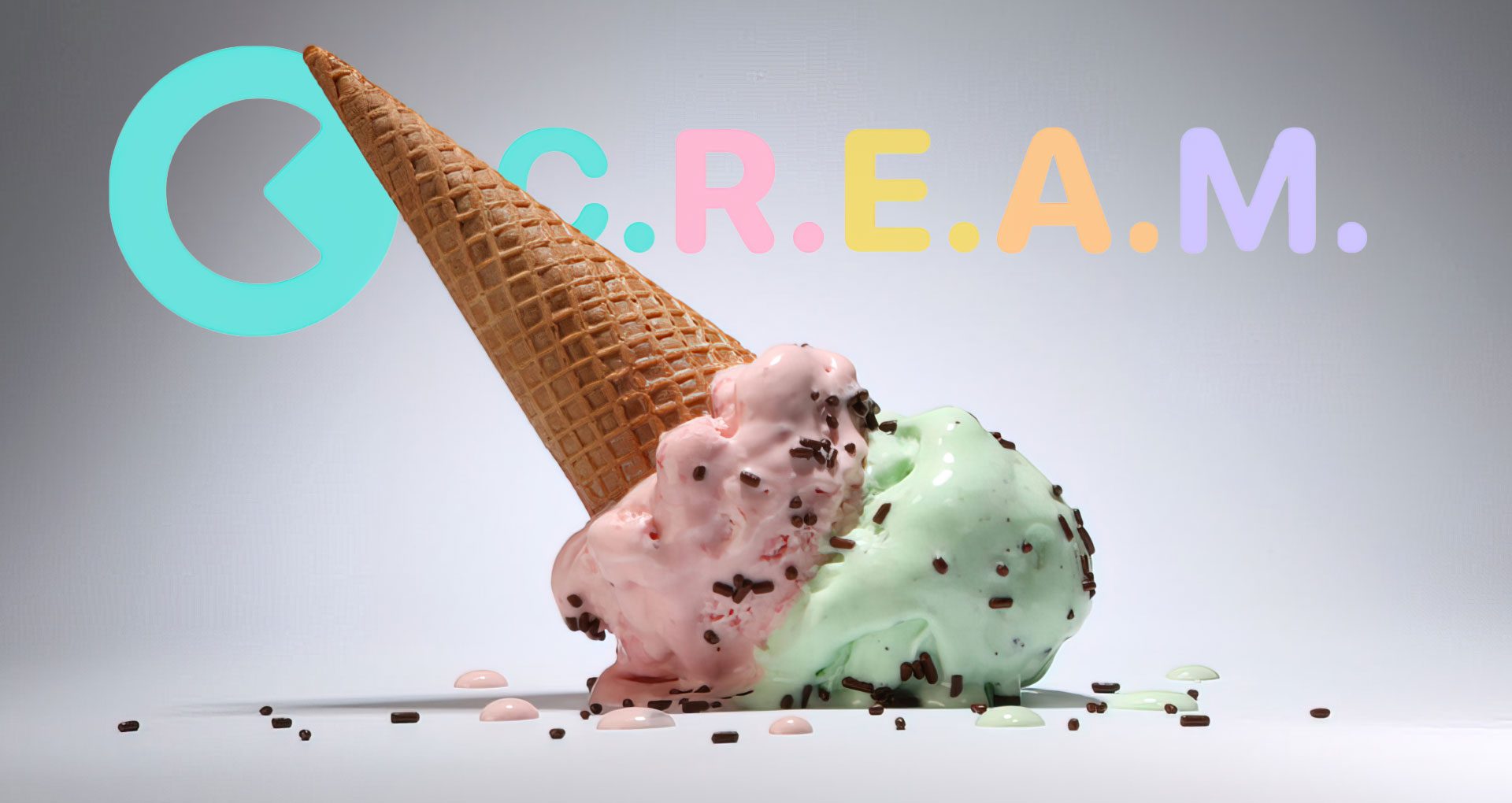 what is Cream finances? It is a loan protocol that works on the Ethereum blockchain and is part of. is longing. finances Ecosystem. CREAM stands for "Crypto Rules Everything Around Me". The platform enables users to obtain crypto-backed loans as well as earn interest on borrowing their own assets. Cream Finance is also an AMM (Autonomous Market Maker) and enables users to buy and sell crypto on the platform.
This platform strives to follow the DAO (Decentralized Autonomous Organization) system and promotes self-administration. For this purpose, CREAM is used as a governance token and helps users lend, borrow and invest assets, as well as vote on which assets appear on the platform.
Only last month there was a lightning strike on Cream Finance with hackers stealing over $ 100 million worth of assets. This is just another instance of a bug that has been exploited and is now fixed. So much for the official Twitter account of the platform, the user funds affected by this hack will be repaid through network charges.
Credit terms
In order to take out a crypto loan with Cream Finance, you must deposit collateral in crypto, the value of which is greater than that of the crypto you are borrowing. This is known as overcollateralization. For example, you can borrow USDT instead of your BTC, so you get some fiat to spend while benefiting from an uptrend in your crypto. The limit of the funds that you can borrow depends on the cryptocurrency that is used as collateral. The list of crypto and corresponding security factors is available here.
These loans are available without KYC or credit checks, which are more attractive than traditional bank loans. There is also no time limit on when you have to repay the loan, as long as your collateral doesn't go down in price. If this is the case and its value is less than, for example, the permitted 60% of the collateral factor, part of it could be liquidated to make up the difference.
fees
For advanced users, there is an option to take out a non-collateral flash loan (this is the feature that was recently attacked). The fee for taking out a lightning loan is only 0.03%. APY on a regular loan depends on the crypto used as collateral. APY is displayed individually for each user and each asset the main dashboard of the app.
NOW loan from ChangeNOW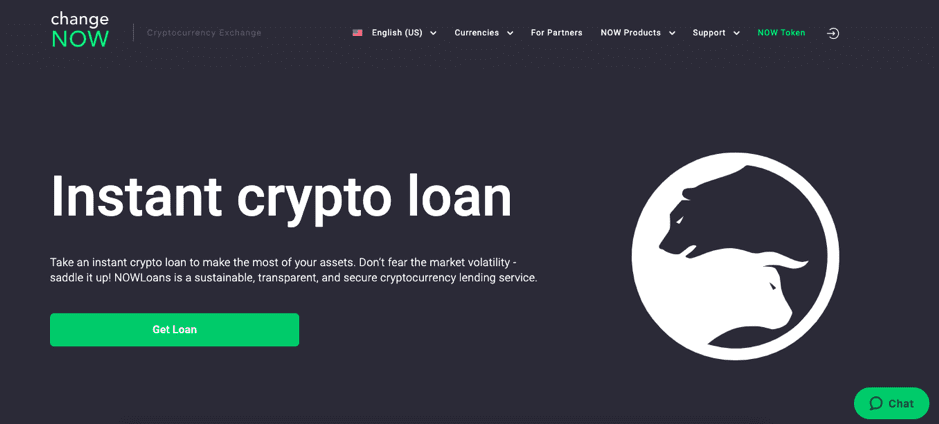 Change now is an undisclosed instant cryptocurrency exchange that has been in operation since 2017. They offer an instant exchange on 350+ Crypto assets and users can also store their money in the crypto wallet on the platform. ChangeNOW has also launched its own NOW utility token that supports the operation of the platform. It exists in both Ethereum and Binance Smart Chain.
The advantage of ChangeNOW is that most operations do not require registration or verification, which means that any user can easily exchange their money. They also don't store your money or ask for your private keys.
ChangeNOW works with many other reliable services such as Binance, Uniswap, Atomic and Cake Wallets. You have iOS and Android apps that have been reviewed by thousands of users and have done well in the crypto community.
Credit terms
Anyone registered with ChangeNOW can take out a loan. NOWLoans is another service that was added to this multi-faceted platform earlier this year. Loans can be issued in just 5 minutes and are provided in USDT or USDC. Users can deposit many different crypto assets as collateral, including Bitcoin, Ethereum, Bitcoin Cash, DogeCoin, Chainlink and more.
There is a liquidation price (LP) for all collateral provided. If the cryptocurrency you provided falls and hits that price, it will be liquidated. The minimum amount of collateral starts with crypto worth 100 USD.
fees
NOWLoans have 50% LTV (loan-to-value) and an APR of 10% (annual percentage). A handy loan calculator is available to help you see exactly what fees need to be paid before you deposit your collateral and take out a loan. If you close your loan earlier than 30 days, an additional $ 100 will be charged as a closing fee.
Make a profit on your credit
Crypto is a unique area where taking out a loan can actually mean making a profit instead of paying more interest rates. As ChangeNOW loan page described, a user can deposit their BTC and receive USDT in return. Then buy more BTC with the USDT received. Hold this BTC while the price is following an uptrend, then sell it for a profit. Use this money to buy back the BTC used as collateral on a loan. This leaves users with a profit even after paying the APR, as long as the price of BTC has risen sufficiently.
Most credit services also require liquidity. Even without taking out a loan, you can let others borrow your crypto and delegate the risk of users not paying back to the service itself. In the meantime, you're only piling up the interest that makes your crypto work for you.
However, as with any financial decision, it is important to measure the risks and only invest what you can afford to lose.