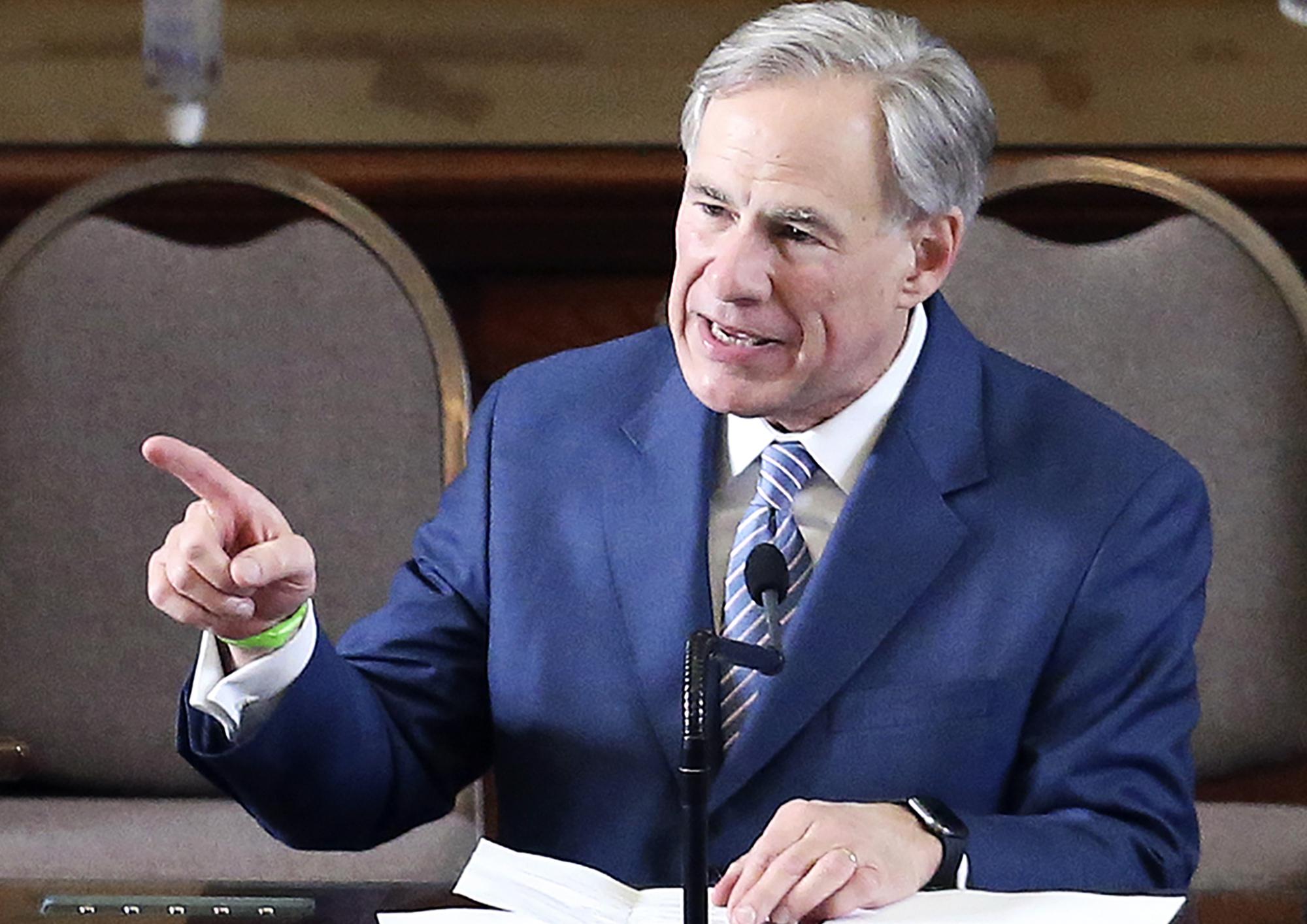 Governor Greg Abbott vetoed 21 bills for the 2021 legislature. Here's what you need to know.
"Pancake" is released after Governor Greg Abbott, Lt. Governor Dan Patrick and Speaker Dennis Bonnen spoke at the Governor's Mansion on January 9, 2019.
Tom Reel / employee photographer
What was in the draft law:
The bill, better known as the Safe Outdoor Dogs Act, would have expanded existing laws on animal cruelty and made illegally withholding a dog a criminal offense. The measure would have provided better protection for dogs, including banning the use of heavy chains to tie dogs. It stipulated that dog owners could have dogs outdoors but could not hold them back with chains, short leashes, or anything that "causes pain or injury to the dog". Owners would have expected a fine of up to $ 500 for a class C first misdemeanor with the bill revised, and the penalty would have jumped to a class B misdemeanor that could result in a fine of up to $ 2,000. Dollars and up to 180 days in prison for the previously cited.
Why Abbott Vetoed:
He considers the existing law to be sufficient and already protects dogs by "prohibiting real cruelty to animals".
"Senate Bill 474 would, under threat of criminal penalties, force any dog ​​owner to monitor things like dog collar trimming, the time the dog spends in the back of a truck, and the tether-to-dog length ratio. measured from the tip of the nose to the base of the tail, "Abbott said.
He called it "micro-management and over-criminalization".