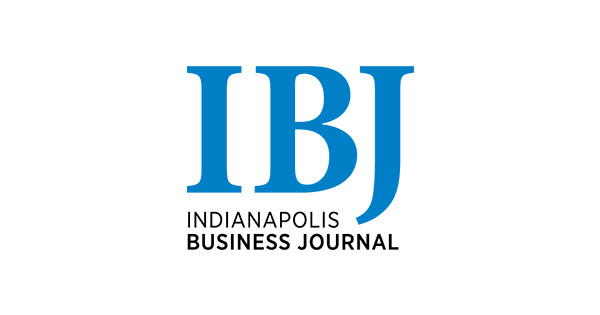 Indiana Legislature Sends Governor Spending and Inflation Support Bill – Indianapolis Business Journal
The Indiana General Assembly on Friday broadly approved an agreement providing comprehensive social services and inflation support, passing both chambers by a large majority.
Senate Bill 2 goes to Gov. Eric Holcomb, who is expected to sign the bill into law. The measure uses more than $1 billion in reserve accounts to send $200 worth of checks to millions of eligible Hoosiers, including hundreds of thousands of Hoosiers claiming Social Security or disability benefits.
It also repeals the diaper tax, increases the adoption tax credit, and provides about $74 million in assistance needed due to an expected abortion ban.
The law passed the House of Representatives by a vote of 93 to 6 and the Senate approved it by a vote of 37 to 9.
For Sen. Travis Holdman, the drafter of the law, paying off debt was "absolutely" a priority, so his caucus insists that the bill include a provision to pay $1 billion to the Educators' Pension Stabilization Fund in 2023, if the reserve accounts exceed $5 billion combined.
"We have a moral and ethical duty to our retired teachers to ensure their fund is fully funded so that they receive what they were promised," said Holdman, R-Markle.
Sen. Greg Taylor, D-Indianapolis, criticized the $1 billion payment for debt obligations, saying the fund's annual payment has already been paid and money can be forwarded to Hoosiers who need it. He also disapproved of the $200 going to taxpayers indiscriminately rather than targeting the poorest Hoosiers.
"Jim Irsay (the billionaire owner of the Indianapolis Colts) isn't going to ask you for $200; I guarantee you he'll never know if it hits," Taylor said.
Taylor joined eight Republicans and voted against the law.
Other Democrats said the estimated $74 million in funding for social services is not enough for families now, let alone the expected boom in pregnancies following an abortion ban.
"SB 2 really barely scratches the surface to recognize the concerns for women in this state," said Senator Shelli Yoder, D-Bloomington. "This bill doesn't even address funding for child feeding, which we already have."
On the other side of the Statehouse, five Democrats and one Republican opposed the bill, including Rep. Ed DeLaney, D-Indianapolis.
DeLaney noted the confusing process for the poorest Hoosiers, those who typically don't file taxes because of their low income. They get a $200 tax credit when they file their 2022 taxes next year.
"It's now a combination of some bad ideas from the Senate and limited ideas from the House of Representatives," DeLaney said. "It reminds me of when my kids would frustrate me and I just said, 'Here's $20. Go do something.' And that's what it is – that 'just get out of my house' sort of thing."
He also criticized the roughly $74 million in direct appropriations and discretionary spending on social services, saying the state can and should do more.
What does Senate Bill 2 say?
Distributes over $1 billion in reserve accounts in the form of $200 checks to Hoosiers, including Social Security and disability checks, and $1 billion to the Retirement Stabilization Fund, or the pre-1996 Educator Pension Fund, while the reserve accounts last longer than $5 billion encompass fiscal year 2023;
Established the Hoosier Families First Fund with $45 million for state agencies to distribute through maternal health program grants
Repeals state sales tax on diapers;
Limit gasoline sales tax to $0.295 per gallon through fiscal 2023 (although the tax may decrease based on demand);
Increases Adoption Tax Credit;
Codifies Postpartum Medicaid Coverage for 12 Months;
Tasks Office of Medicaid Policy and Planning to analyze reimbursement rates along state lines for maternity services;
Adds donated breast milk to the list of supplies and services provided by Medicaid and the Health Indiana Plan;
Creates the Doula Compensation Advisory Board;
Requires family and social services administration to seek federal approval for reversible long-acting contraceptives and adopt guidelines;
Empowers human service providers, including local health departments, to apply for fertility-aware family planning grants
Bans the Department of Health from awarding grants to schools for distribution of contraceptives without the permission of the minor's parents;
Calls for the Department of Health to assess access to affordable birth control and education related to preventing unwanted pregnancies;
Adds $2M to Anti-Abortion Organization Real Alternatives' $2.5M Annual Contract;
Adds $10M to state foster family partnership program that matches first-time parents with healthcare workers;
Provides $5.5M to Safety PIN Grant Program to Protect Indiana's Newborns;
Provides $1M in community grants to purchase or raise awareness of newborn safety devices;
Allows Child Care Development Fund to Bring $10M to More Families;
Provides $700,000 to Medicaid to cover expanded services.
The Indiana Capital Chronicle is an independent, nonprofit news organization covering state government, politics and elections.