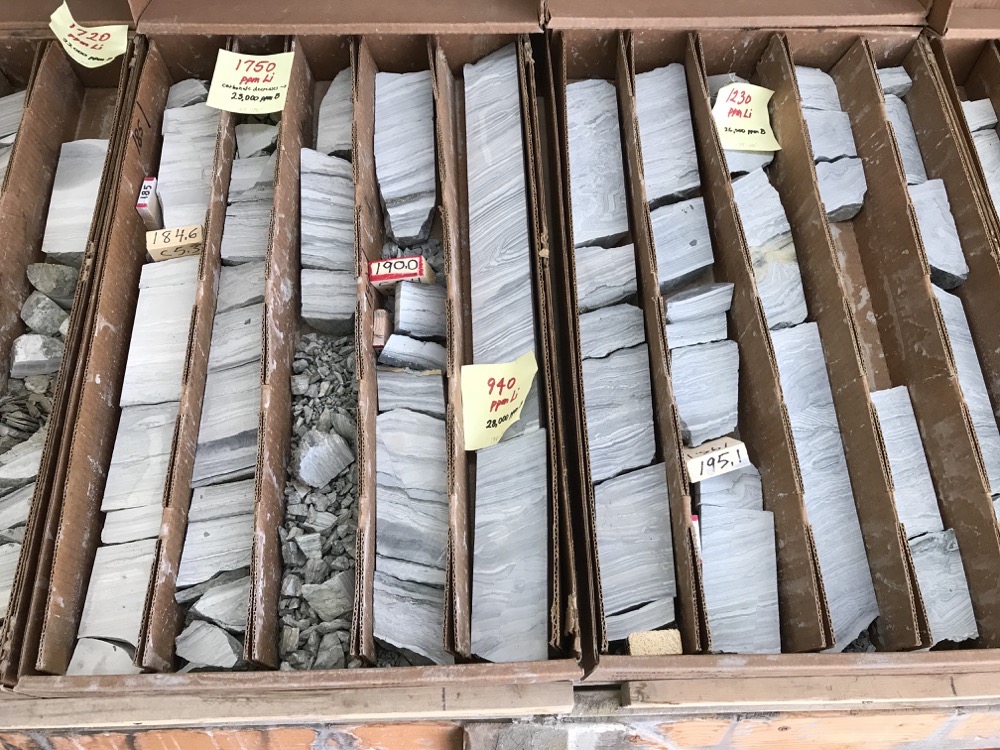 ioneer commissions Veolia Water Technologies for the lithium boron project Rhyolite Ridge
Posted by Daniel Gleeson on Aug 24, 2021
ioneer Ltd has awarded Veolia Water Technologies Inc. a major engineering and equipment supply contract for the development of the company's wholly owned Rhyolite Ridge lithium boron project in Nevada, USA.
Veolia has started work on the final detailed design of the equipment package, which includes evaporation, crystallization and dewatering equipment. It is the largest single supply contract that ioneer will award as part of the construction of Rhyolite Ridge, the company announced.
The contract was awarded with a limited notice period. Phase one, the provision of engineering services for the detailed planning, has begun, while phase two, the supply of equipment, is dependent on a final investment decision by the ioneer board of directors for the project.
The lithium and boron resource at Rhyolite Ridge is estimated at 146.5 million tons, including a reserve of 60 million tons. The company expects to extract and process 63.8 million t at an average annual rate of 2.5 million t / a over the 26-year life of the mine.
According to ioneer, Veolia is a global leader in the development and supply of systems for cleaning, recovering and drying inorganic chemicals using HPD® evaporation and crystallization technologies. Veolia also offers state-of-the-art research and development capabilities to facilitate understanding of multi-component systems and their optimization in terms of efficiency, usability and end product quality.
Veolia and ioneer have been working together since 2018 to demonstrate the feasibility of process design, including the design and operation of ioneer's full simulation pilot facility in Vancouver, British Columbia. Veolia has also performed laboratory tests at Veolia's Phillip J Stewart Technology Center in Plainfield, Illinois, simulating key operations including clarification, ion exchange purification, evaporation, crystallization and precipitation, including the production of high purity lithium hydroxide monohydrate. The results of this work further confirmed the design parameters, reduced the technical risks and increased the profitability of the project, ioneer said.
ioneer Managing Director Bernard Rowe said: "We have worked closely with Veolia for the past three years during the pilot plant and final feasibility study and have developed a strong relationship and mutual respect. Veolia is a recognized leader in process design and engineering with direct experience developing solutions for lithium processing equipment. Veolia's experience and skills are important in order to meet the required purity standards in our production facilities. "
Jim Brown, CEO of Veolia Water Technologies Americas, said, "Veolia, as a leader in environmental transformation, is excited to be part of ioneer's commitment to provide the materials needed to advance renewable energies and clean technologies by we use our industry experience and booth -modern research facility to develop this resource. Our longstanding collaboration with ioneer has made a significant contribution to bringing the project to this point. "