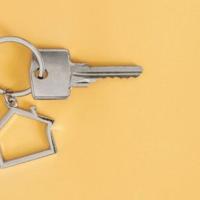 Local organization works to improve housing quality for low-income people | news
CORE Development Inc. began with a conversation at a coffee shop in Ewing.
Since that humble beginning in 1990, six cities have merged to form CORE, which is an acronym for four of those original six: Clearwater, Orchard, Royal and Ewing, with Page and Inman rounding out the six. CORE now serves 11 communities in Holt and Antelope counties. The five additional cities are Brunswick, Chambers, Elgin, Neligh and Oakdale.
Long before it became an incorporated organization, CORE aspired to take over several small towns and give them the power to create positive change in their communities much like cities of their size can do. The group's founders saw strength in numbers.
The five missions of improvement that CORE Development Inc. focuses on are recreation, housing, business development and preservation, rural health and tourism. The first project undertaken by the organization was to guide and assist in the construction of a golf course near Ewing. Summerland Golf Course opened in 1992.
Since then, the focus of CORE over the last 30 years has been primarily on improving the quality of life for people with low incomes.
Dennis Sanne, a lifelong citizen of Clearwater, has been a board member since 1993 when he was approached by the organization and asked to serve as chair of the housing committee. Sanne has been the CEO since 1995.
In addition to Sanne, other board members are Kurt Knapp, Vice President; Dave Timm, Treasurer; Greg Thramer, Secretary; Rod Schlecht, Mike Tabbert, Mike Mahood, Vicki Doty, Debra Fisher, Nikki Hahn, Angie Robertson, Denny Hughes, Myron Hergert, Dick Haskin, James Ramold, Dennis VanEvery, Don Linquist and Anna Stamp. They are nominated by their communities and then elected by the current board members.
In order to help low-income people to find accommodation, CORE offers two forms of help. They can help homebuyers with up to 25% of a down payment and offer up to $25,000 in home rehab assistance.
To this end, CORE receives grants from the Nebraska Department of Economic Development in Lincoln and uses those grants to offer low-interest loans to low-income homeowners. The top tier is a full repayment of a 20-year loan at 3% interest, Sanne said.
In March, the Nebraska Affordable Housing Trust Fund presented CORE Development, Inc. with an award for the work it has done in the field of self-contained rehabilitation. According to a press release regarding the award, "CORE Development, Inc. used a 2017 NAHTF award of $240,660 to rehabilitate substandard housing and demolish unsafe structures in Holt and Antelope counties.
The completed projects served nine income-earning homeowners who could not afford the expense of significant but much-needed home repairs."
CORE has received over $300,000 in a 2021 housing grant to continue this work and the group is currently accepting and processing applications for these funds.
Interested parties can contact Sanne. You can find his address and phone number on the coredevelopmentinc.org website.
"I'm excited about the down payment percentage that we're offering because when you have owners instead of renters, people are more likely to maintain their homes," Sanne said. "When you talk about small towns, there are a lot of older people and people with low incomes, and then the housing stock tends to deteriorate, so with CORE Development people have another way to find finance to fix their homes ."
He said he is proud of the work the group has done over the past three decades to help low-income people.
"We have received thank you letters from applicants who have participated in our program and have shown a lot of enjoyment," he said.
Sanne said he hopes CORE will continue to help low- to middle-income people find housing for many years to come.