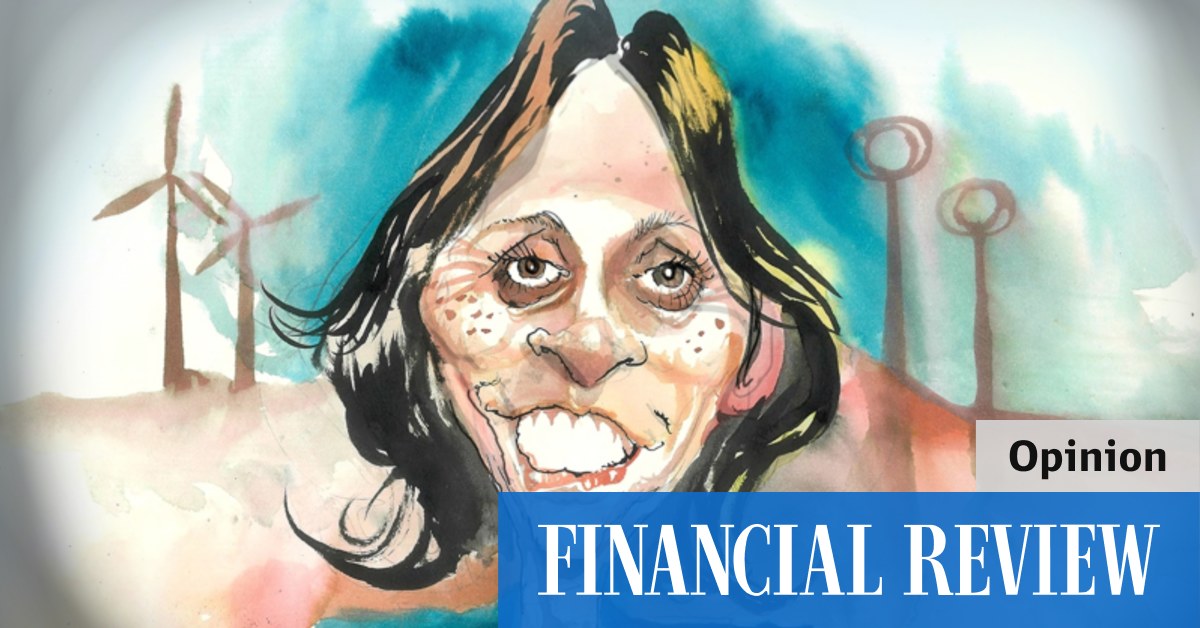 Macquarie CEO Shemara Wikramanayake is chasing a $105 trillion prize
Even when one analyst reasonably questioned whether a less conservative stance was needed given the good performance of the group's divisions, Wikramanayake played a straight bat.
Big bold goal
"We've always been conservative," she said. "When I started in the mid 80's the markets were crazy. And actually, during that time, if anything, we had to make sure that we were very disciplined about the risks we were taking and the counterparties we were dealing with. I've been through cycles like this in my time and if anything…these are times when you actually have to be extra disciplined and careful."
But there was one thing that stood out as different in the presentations.
While Macquarie can feel like a black box of sorts to the uninitiated — with wheels within wheels and deals within deals fueling big profits — the way Wikramanayake described the 20-year growth target was almost amazingly straightforward annual operational briefing
First came the big, bold goal.
The world needs to build $75 trillion ($105.8 trillion) worth of infrastructure by 2040, 50 percent of it in the Asian region. Digital infrastructure and green energy, which Macquarie embraced long before they became fashionable, will be central to this demand.
"The most interesting thing about this area is that we are still at the beginning of the journey," said Wikramanayake. "With all the in-depth expertise and relationships we've built, we should be well-positioned to continue to be responsive, to deliver excellent returns, but also to grow."
With the big goal set then came the three lines of attack.
Huge capital pools
Macquarie Asset Management (MAM), which has 203 billion public investments in infrastructure assets under management.
The division has had a record year of operations — 16 in 10 markets — and has raised $95 billion in equity and debt over the past five years to hunt more. Wikramanayake said all of Macquarie's recent fundraisings were oversubscribed.
"After all the fiscal and monetary stimulus we've seen, there are huge pools of capital looking for the kind of investments we're delivering in real assets — long-term, capital-protecting, defensive, long-term investments, around people's retirement and retirement money and even collect the state money."
Macquarie Capital, already ranked the #1 global infrastructure advisor, will benefit from assembling the deals that will drive this $75 trillion in infrastructure spending.
But it will also work well as an investor and developer of projects. In the December quarter, what Macquarie described as "exceptionally strong investment realizations" in infrastructure (and green energy in particular) contributed to a manageable jump in earnings.
Those sales aren't repeated every year, but with $15 billion in the division's core financing portfolio, $13 billion in debt investments and $4.5 billion committed in the October-December quarter, there is a pipeline of investments that have to be realized in the medium term.
The third battalion in Wikramanayake's infrastructure army is Macquarie's Commodities & Global Markets (CGM), which will play three key roles in the $75 trillion push.
The first is the division's expertise in the networks that transport energy commodities, such as gas pipelines, power grids and storage facilities, stemming not least from its role as an infrastructure customer, including the leasing of physical assets in power and gas for energy transport.
The second is the financing of fixed assets, particularly in shipping. The third is support for infrastructure projects and providers, including risk management, capital and financing services.
The CGM division, which generated 43 percent of earnings in the first half of fiscal 2022, is in the midst of a purple stain, with the December quarter bringing "strong results across the commodities platform."
While Macquarie has been at the forefront of green deals and investments, it is the turmoil caused by the energy transition that is fueling the CGM division's rapid growth as the volatility created by exceptionally tight commodity markets drives prices up and down all sorts of profitable market dislocations .
Wikramanayake's message was that while infrastructure "seems old hat because we've been in it for 27 years," it's the classic Macquarie approach, always finding the next area (or "neighborhood" in Macquarie-speak) of opportunity Finding remains as relevant as ever.
And thanks to the acceleration of technological innovation and the urgent need for decarbonization, the price has arguably never been greater.
"The external environment is constantly changing, the need is growing and we are responding to it," said Wikramanayake.