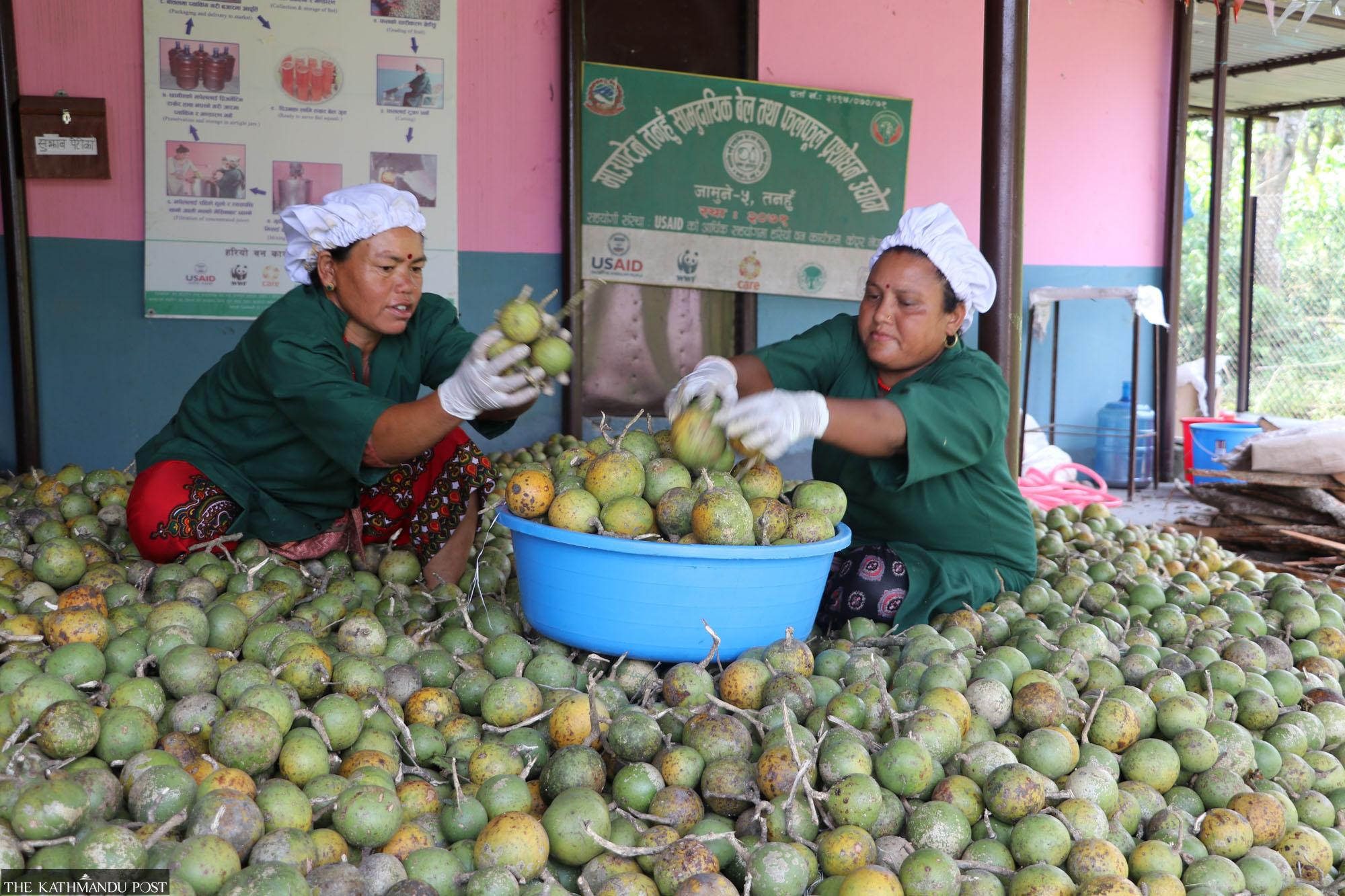 More women are taking out bank loans after the pandemic
The number of women entrepreneurs taking out bank loans skyrocketed in the wake of the pandemic, which the central bank attributed to low interest rates. However, analysts say the reported figure is too high to be credible.
There were few women entrepreneurs who borrowed capital to start or grow their businesses before the coronavirus hit the country. But after Covid-19, women began rushing to banks to pick up the concessionary loans they were offering.
According to Nepal Rastra Bank, a record 80,061 female entrepreneurs borrowed Rs 73.85 crore on concessional terms from banks and financial institutions in the first six months of the current financial year.
The sharp rise in the number of women taking out loans available at 5 percent interest per annum is due to the mandatory requirement imposed on banks to provide concessional loans to at least 10 women entrepreneurs from each of their branches, the said central bank .
The move is aimed at getting women involved in entrepreneurship, the bank said.
"The central bank's new policy has encouraged women entrepreneurs to take out loans to either start or expand their business," said Gunakar Bhatta, spokeswoman for Nepal Rastra Bank.
"There has also been a tremendous promotion of concessional loans at the local level lately," Bhatta said.
"Most of the loans taken out by women entrepreneurs were for cottage and small-scale industries, including agriculture and ranching," Bhatta said.
However, some women entrepreneurs say the number is too high and the report is either misleading or something unusual is happening.
"It's suspicious. Given the number of women entrepreneurs taking out such a large amount of credit, we believe men are taking advantage of these concessional loan programs for women," said Reeta Simha, immediate past president of the Federation of Women Entrepreneurs Association of Nepal.
A World Bank report released in 2020 states that in Nepal many companies are registered in the names of women in order to secure government subsidies given to them.
"It's difficult for women to get a loan from banks because they have to meet a lot of criteria, which is why many women entrepreneurs that we know couldn't get a loan from banks," Simha said.
According to the Financial Access Report 2021 published by Nepal Rastra Bank, male account holders outnumber females by almost two to one. Of the 29.92 million bank and financial institution account holders, 19.11 million are male and 10.61 million are female.
As a result of the Covid-19 pandemic and the prolonged lockdown imposed over the past year and a half, businesses run by women entrepreneurs have struggled to stay afloat.
The lack of capital to buy raw materials, pay the workers, pay rent and other expenses, and repay loans as a result of slowing demand for their products has caused immense hardship for women, ultimately forcing them to quit.
"Hotel operations are still down and demand for handicrafts is still low as tourist arrivals have dropped to a trickle and few orders are coming in from international markets. As a result, entrepreneurs don't want to take the risk of borrowing," Simha said.
According to an analytical report titled "Women in Business" published by the Central Bureau of Statistics, women owned 29 percent of the 922,356 businesses in the country.
"Most women entrepreneurs belong to the informal sector as they also have other jobs, while others are from cottage and small-scale industries, and the amount of credit given is too high according to the data," Simha said.
"Women start-up entrepreneurs may have taken out refinancing loans, but the number of women taking out loans is still high, according to the data," Simha said.
According to Women, Business and the Law 2021, a report published by the World Bank, Covid-19 has directly and disproportionately threatened women's social and economic capabilities.
In 2019, the Central Bank introduced the Uniform Scheme for Interest Subsidies on Concessional Loans. Loans on preferential terms are granted to specific groups for a specific period of time.
"The government's concessional loan program cannot last forever, so it must be deployed where there is high multidimensional poverty, such as districts in the Far West region or Madhes province and districts with a low human development index," he said bhatta
"It will be difficult to continue the program for long from a blanket perspective," he said.
The government has earmarked Rs 13 billion in the budget for the 2021-22 financial year to provide concessional loans at 5 per cent interest to micro, small and medium-sized enterprises, commercial agriculture, youth enterprises, women's enterprises and people returning from abroad.
"The government will expand the limits and scope of concessionary loans in the coming fiscal year," Bhatta said.
The government had set aside 50 billion rupees in the 2020-21 budget to provide loans at 5 per cent interest to cottages, small and medium-sized businesses and tourism businesses affected by Covid-19 to pay their staff salaries. The fund was operated by Nepal Rastra Bank and the money was provided by the government, public companies and donor organizations.
Arrangements have also been made in Budget 2020-21 to provide a refinancing facility of about Rs 100 billion through Nepal Rastra Bank at a concessional interest rate of up to 5 per cent for affected agricultural, home, small and medium industries, enterprises, factories and tourism companies to provide Covid19.
According to the Federation of Women Entrepreneurs Association of Nepal, before the pandemic, there were 5,000 businesses run by women entrepreneurs, providing 50,000 jobs. Similarly, nationwide there were 500,000 self-employed women entrepreneurs in various occupations and services.