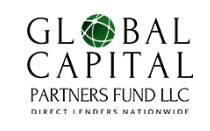 New York-based GCP fund is helping the real estate business get back on its feet with financing options
NEW YORK, NY, Jan. 21, 2022 – (PR.com) – The Global Capital Partners Fund has re-affirmed that it will not suspend commercial financing programs for real estate investors, contractors and developers. Reaffirming its commitment to commercial acquisition and development during extraordinarily difficult times.
On January 11, 2022, the United States reported 1.39 million cases, breaking a world record for most COVID-19 cases in one day. With cases at an all-time high, small non-essential businesses are closing again and bringing real estate to a halt in an eerily reminiscent of early 2020.
Despite the crisis, Joe Malvasio, CEO of the GCP Fund, has pledged his support to potential investors and developers, saying: "I know what you're all thinking: just as the industry was making a comeback, Omicron came along and turned the status quo on its head 2020. It doesn't have to be this way and I can say things are not as bad as they were during the first wave. If this pandemic has taught us anything, it's that the show must go on and the GCP Fund is perfectly willing to fund it."
GCP Fund is one of the few hard cash lenders that hasn't suspended its commercial acquisition and development loans in the face of the pandemic. Even as economies around the world collapsed, the company provided loans ranging from $1 million to $100 million for the acquisition, development, resale and rental of warehouses, motels, hotels, mixed-use properties, apartment buildings, hospitals, restaurants and churches , and more.
Commercial developers, owners and investors can diversify their portfolios by applying for multiple funding programs online. These include short-term and long-term options such as asset-based loans, mezzanine loans, bridging loans, structured joint venture financing, and term loans.
For more details on each of the above funding programs and how they can be personalized to meet individual needs, visit https://gcpfund.com/.
About Global Capital Partners Fund, LLC
Global Capital Partners Fund is New York City's premier commercial lender for asset-based loans. Led by its Chairman, Joe Malvasio, the private lender has funded a variety of bridge and long-term loans for small and large development projects across the United States. The company's loan approval process is quick, easy and complete with underwriting services. For more information, please visit the website below.
permit
"I, Ricky Taylor, am an authorized news distributor authorized to use the Global Capital Partners Fund corporate name in press releases."
contact information
Website: https://gcpound.com/
Contact: 1-800-514-7350
Address: 555 Fifth Ave. Suite 1501 New York, NY 10017
Email: [email protected]