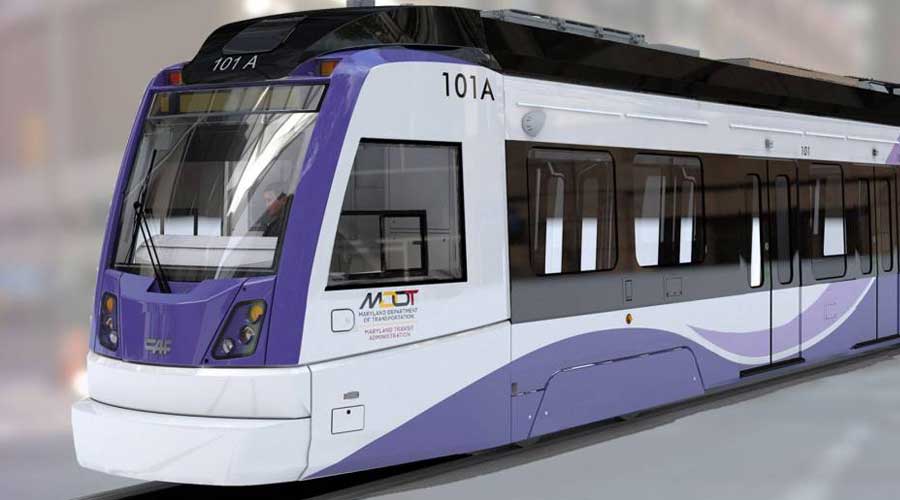 Rail News – Fed approves $1.76 billion loan for Maryland's Purple Line project. For railway professionals
Rail news home page
passenger train
14.4.2022
Railway News: Passenger Railway
The US Department of Transportation's Build America Bureau has provided Purple Line Transit Partners with a soft loan of up to $1.76 billion for the Purple Line light rail project in Maryland, the bureau announced today.
The loan will fund up to 33% of the $5.9 billion eligible project cost, bureau officials said in a release. The office helps communities implement infrastructure projects by providing loans under the Transportation Infrastructure Finance and Innovation Act (TIFIA) and other types of innovative financing.
The Purple Line, currently under construction, is a 16.2-mile, 21-station east-west light rail line that will run from Bethesda in Montgomery County to New Carrollton in Prince George's County. Upon completion of the project, five major centers of activity – Bethesda, Silver Spring, Takoma-Langley Park, College Park and New Carrollton – will be connected to 16 other stations serving residential communities, business districts and institutional facilities.
The project will also result in direct connections to four branches of the Washington Metropolitan Area Transit Authority's existing Metrorail system, all three MARC commuter rail lines and Amtrak's Northeast Corridor line.
"The much-anticipated Purple Line will serve areas that will benefit from associated economic development while creating opportunities for transit-centric development," said Morteza Farajian, Executive Director of the Bureau. "We have worked closely with our partners to complete this loan, which is an essential piece of funding to move this important project forward."
Maryland Department of Transportation The Maryland Transit Administration is working with Purple Line Transit Partners under a public-private partnership agreement to design, build, operate and maintain the light rail system for 35 years.
The new loan replaces a previous $874.6 million loan that was completed in June 2016.