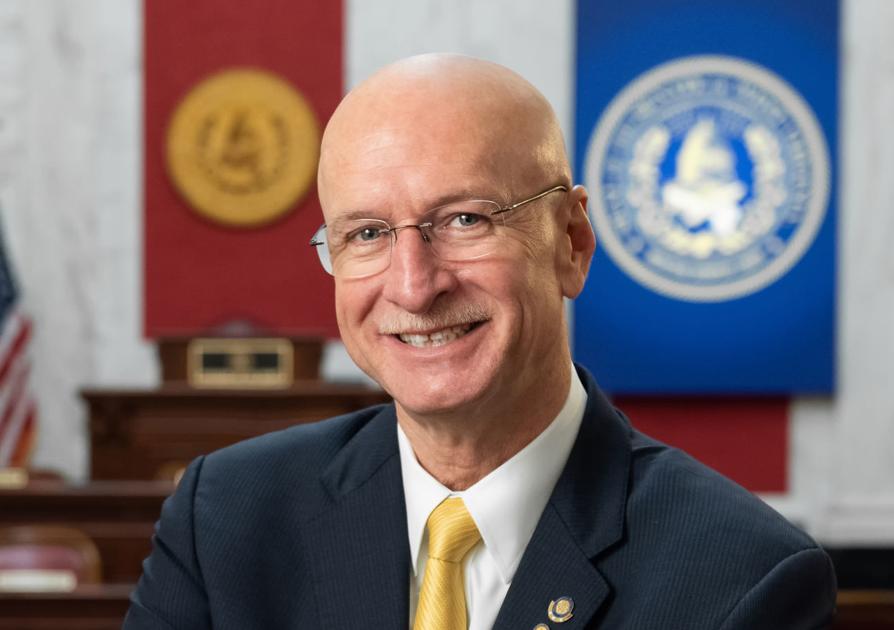 Senator Craig Blair: Federal Funds Would Help Troubled Coal Communities (Statement) | Op-ed comments
When faced with a problem, a state is faced with a choice: solve the problem or find someone to blame.
The legislator's job is to solve problems. During last week's special session, we called on the federal government to allocate $ 8 billion to recultivate coal mines, out of the $ 38 billion available to support coal and power communities.
Some critics out there want to say that the state is passing the money on or releasing coal companies from their obligations while shifting those costs on to taxpayers. The same reviewers cannot tell you the full story here.
n In 2019, 40% of West Virginia's counties had active coal mines. It's not just southern West Virginia, either. Five of the Bureau of Land Statistics' top 25 areas associated with major coal occupations are in West Virginia, including Wheeling at number 3.
n West Virginia is already a carbon neutral state. The huge trees and forests that fill our mountains more than offset our CO2 emissions.
n Hundreds of thousands of acres in West Virginia are leased to companies outside of the state in the Northeast and California for use as carbon credits. These leases have very stringent conditions attached to the land that prohibit it from being used for recreational, commercial, or residential purposes – negating any financial benefit West Virginia could derive from this activity.
n Only a fraction of West Virginia's nearly 30,789 acres of abandoned mine sites has been reclaimed. Due to state regulations and restrictions combined with increasing pressure from Washington DC to reduce carbon emissions, many coal companies cannot even obtain working capital loans or insurance on their existing assets. No cash for capital improvements and no insurance to cover operations results in bankrupt and abandoned coal mines, unemployed coal miners, and reclamation corporate debt being relocated to the state of West Virginia.
n Mine reclamation and cleaning up abandoned mine sites can be directly linked to improving West Virginia's infrastructure – something we all agree that it requires attention. The problems presented to the Legislative Review Subcommittee in its review of the Ministry of Environment's Special Recovery Funds were sobering. They weren't surprising, however. West Virginia's coal industry has been in decline for more than 40 years, and that decline has accelerated over the past decade and a half. Drastic changes in state regulations and environmental policies have placed a disproportionate burden on these companies. Some companies just left and left bags in hand.
This is unacceptable, especially when there are resources to help. An infusion of federal funds that would immediately bring about $ 200 million to West Virginia through the RECLAIM bill would stimulate immediate job creation in our troubled coal-mining communities. The median age of an unemployed miner in West Virginia is 47 years. At minimal cost, we can retrain displaced miners to work on reclaiming abandoned and derelict mine sites. Many of these miners already know these locations from their previous jobs there and we would offer them employment opportunities that can take them into retirement.
This funding would breathe new life into development options in some of our most economically deprived areas. Locally-driven, sustainable reclamation work can help create a brighter future in our coal communities, cleanse and restore wildlife habitats, and improve water quality.
As we move towards West Virginia's 21st century economy, these reclaimed locations will give us the opportunity for further development that we are already aggressively pursuing. It is making more West Virginians work and pay taxes, which benefits our schools and roads. It's a win-win situation.
West Virginia has been the nationwide leader in coal mining for generations. Coal is unique in its ability to be stored like a battery, meaning our supplies are always ready to power the country. It doesn't just keep the lights on. It keeps America safe. It helped strengthen this country through World War II, and it continues to propel us in the war on terrorism today.
Our state's miners and their families have endured hardships or death to keep America going.
With the help of our leaders in Congress, our future looks hopeful. We have the tools ready to rebuild the struggling coal communities of West Virginia. Let's go to work.
West Virginia Senate President Craig Blair, R-Berkeley, represents the 15th Senate District, which includes Counties Morgan and Hampshire and parts of Counties Berkeley and Mineral. Prior to his election as Senate President in 2021, he was Chairman of the Senate Committee on Finance and the Senate Committee on Government Organization.