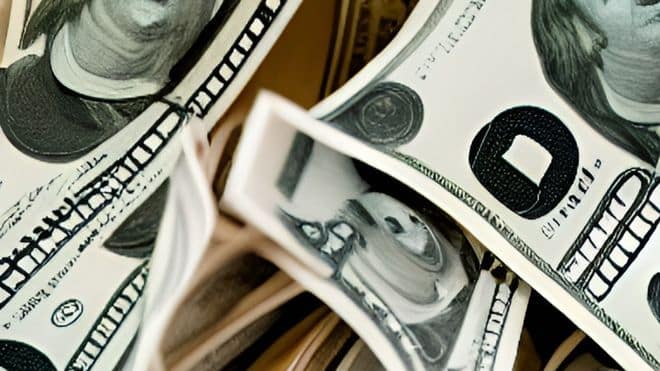 SSDI: Social Security often denies disability claims; long waiting times for decisions show that the agency needs more funding
Applying for Social Security Benefits for the Disabled (SSDI) can be difficult for many people. Applications are often rejected the first time, and waiting times can be incredibly long.
Despite ample evidence, particularly from doctors, chances are high that a disability claim will be denied the first time. Understanding why this might be the case could help people planning to make a claim for the first time. It can also help those seeking an appeal against the Social Security Agency's decision.
SSDI policies are one of the many programs administered by the Social Security Administration. It is also not fully understood by most. Those who work in America and pay Social Security have the option of having their income protected by SSDI. They do this by putting money into the system from their paychecks. It's important to stay current on how SSDI works so you know what to do if a medical emergency or disability arises. This is especially important if the problem is preventing you from working and earning an income.
According to Kiplinger, among those over 20, one in four is expected to experience some form of disability in their working life. Should it become long-term, SSDI will help provide some kind of income and health care. Those who have long experienced COVID symptoms are looking to SSDI to make ends meet.
The problem of SSDI application rejection and why
Kiplinger states that of the 2 million people who apply for benefits each year, fewer than 40% are approved after each step. 67% are decided by the SSA directly with the first application. Individuals can then complete the process of appealing the decision, with only 8% of those individuals being admitted. When it finally comes to the point where a hearing is required, only 2% of it is approved. Many people eventually give up the grueling process and return to work once recovered. Others who don't recover sometimes die while waiting for approval.
There are three main reasons that lead to applications being rejected, the first being failure to meet the professional background requirements. Anyone who pays taxes to SSDI is covered for it, but it doesn't make them eligible. To get the insurance provided by SSDI, you must meet the requirements. This includes meeting the SSA definition of a disability. This is a physical or mental disability that prevents someone from working for at least a year or until death. In 2022 the amount someone could get is $1,350 per month or $2,260 per month if they are blind. The working requirement is that an applicant has worked for at least five of the last ten years, depending on their age. If younger, this length may be shorter. An applicant must also be at least 21 years old and under the full retirement age of 66 or 67.
Many applicants are denied the fact that they simply do not provide enough evidence or documentation regarding their need for SSDI. You must provide full details of a medical certificate proving a disability. In addition, it must be proven that the disability precludes gainful employment. Anything that proves medical problems and disabilities is necessary.
Documents proving a disability may include
diagnoses
Medical Tests
test results
treatment history
Prescription drugs
operations
ER visits
doctor visits
Any other relevant medical details supporting your medical issue
Proof that you have your problem treated regularly
Both medical evidence and the impact the disability is having on your life can support your claim. This is especially important for anyone with an invisible disability, such as a disability. B. mental disorders or neurological diseases. Monthly treatments and any medications and specialists needed to treat the disability are among the most important documents you will need for your application.
Finally, most applicants are unaware that they have the right to appoint an SSDI representative. The Social Security Administration does not initially tell applicants that they have this option. This leads to people trying to figure out the process themselves. By hiring a lawyer, you have an expert by your side to guide you through the process. Out of ten people who apply, only about three use a lawyer. The three people who hire a lawyer are 23% more likely to get approved if they apply within six months. Others, admitted without an attorney, see admission within a year or two. Lawyers know how to properly present medical records.
Right now, SSDI applications are hitting a new high, and experts believe it's because of funding
Millions apply for various benefits, including SSDI. The Social Security Administration is simply unable to keep up due to the administration's low funding. The SSA continues to ask for more funds to help answer phone calls and process claims faster. There are other delays as well
The waiting time for a decision on a disability claim with the SSA has reached a new high. According to CNBC News, it is now over six months and has reached 198 days. That is three times as long as ten years ago. Experts say funding is the main reason the administration is unable to handle all of its services.
A letter was sent Thursday from Senators Mitch McConnell and Chuck Schumer detailing wait times for Social Security phone numbers. At 31 minutes, the average waiting time is ten times as high as in 2012. The waiting time before a decision is made on an application for disability rights is two years on average. The letter also explained that more than 10,000 people will die every year while waiting for their application to be approved.
Funding for the SSA declined 14% between 2010 and 2021, while the number of Americans claiming benefits increased 22% over the same period. The currently proposed proposal would increase SSA funding by $800 million, a 6% increase. President Joe Biden originally called for $1 billion for 2023. The biggest concern is that funding for 2023 will remain the same as it was for 2022, leading to the same number of problems. Things would likely deteriorate due to rising costs and the need for further cuts in other areas like hiring and overtime. The turnover rate is very high at SSA and highest where decisions are made for SSDI applications.
---
Stimulus checks unlikely in 2023; States currently sending payments
Samantha edits our personal finance and consumer news section. Do you have a question or a tip? Send it to [email protected]