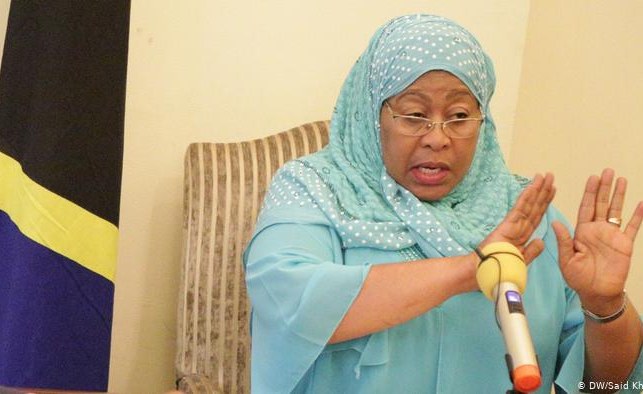 Tanzania: Comments on the CCM Constitution arouse anger from political parties
Dar es Salaam – Political stakeholders yesterday responded to the statement by CCM's Secretary for Ideology and Publicity, Shaka Hamdu Shaka, that the new constitution was not the priority of the ruling parties and expressed hope that their meeting with President Samia Suluhu Hassan would provide answers would.
On Monday, Mr Shaka was quoted as telling the elders in Tanga that the Union Constitution was not the priority of the CCM, but that the ruling party was focused on national development. "CCM is focused on running strategic projects, eradicating poverty, improving social services, creating a conducive business climate, enhancing democracy, managing good governance and promoting respect for human rights," he was quoted as saying.
He warned opposition politicians not to use the new constitution as a political agenda.
He also mentioned improving access to clean and safe water, improving the administration of justice, access to low-interest loans and increasing the efficiency of the agricultural sector as other priorities.
But yesterday, during a meeting with President Hassan with political party leaders, ACT-Wazalendo Secretary General Ado Shaibu said the process of revitalizing the new Constitution would be the main agenda. "ACT-Wazalendo believes the document is conducive to the development of the Is important to the country, including improving the quality of education, health services and providing clean and safe water, "he said.
He added: "We do not believe that the statement was President Hassan's position. We believe that this will be the main agenda of our meeting." In his opinion, as the country is in favor of the process being restarted, three questions need to be answered, including whether the process could continue without consensus; Should Judge Joseph Warioba start with the draft constitution? or the proposed constitution that should go to a referendum and the structure of the Constitutional Assembly (CA). Sauti ya Umma (Sau) General Secretary Leopold Mahona said the process largely depends on the political will of the incumbent president.
"The process was initiated by President Jakaya Kikwete, although he was not present in the CCM 2010-2015 election manifesto. CCM could precisely oppose the matter due to his absence from the 2020-2025 election manifesto, but President Hassan needs a political will like former Mr. Kikwete" , he said.
NCCR Mageuzi national chairman James Mbatia said the constitution would rule the country's life for the next 60 years. Tanzania Constitution Forum chairman Hebron Mwakagenda said he had spent billions in taxpayers' money; The demand for process stimulation will continue to take place with different approaches.