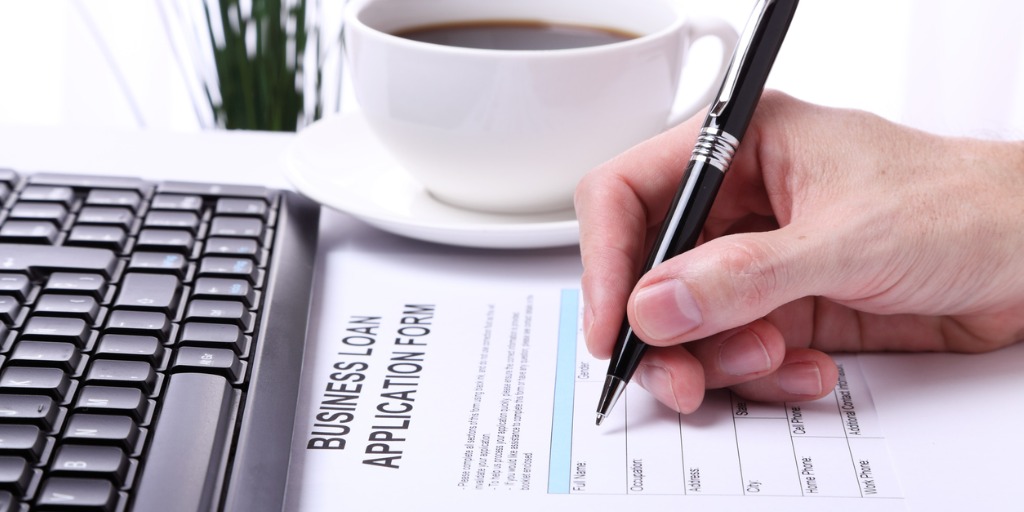 The 7 best seasonal business loans for your peak season
While some business owners have stable incomes year round, others have seasonal businesses that flourish for a few months and then almost grind to a halt for the rest of the year. An example is a summer store, such as a beach toy rental company. Business can be booming in the summer months, but what happens to your sales (and your ability to pay your bills) the rest of the year?
Fortunately, your finances don't have to suffer as there are seasonal corporate finance options to consider.
What is a seasonal business loan?
To keep cash flow constant, entrepreneurs like you may need to take out one or more small business loans, which for this purpose could be considered seasonal business loans. These funding options can take you through slow times to ensure you always have enough cash to pay for your business expenses, year round.
How Loans Can Help Seasonal Businesses
Your business can operate year round, although some seasons are more profitable than others. A seasonal business loan can help you pay your staff even during the weak months or stock up on inventory before you have cash on hand. A loan can help you cover the business expenses you incur in preparation for the season.
For example, if you have the opportunity to buy a competing company, a loan can provide you with the capital to take advantage of that opportunity.
Best seasonal business loans
Your seasonal loan options are many, and there are lenders out there to cater to every credit profile. Here are a few to note.
SBA loan
SBA loans are guaranteed by the Small Business Administration and are offered by banks, credit unions, and online lenders. They tend to offer lower interest rates and long repayment periods.
Traditional loans
Although these can be more difficult to come by because of the stringent creditworthiness requirements, loans offered by banks and online lenders can offer some of the lowest interest rates and affordable terms.
Both Newtek and OnDeck offer long-term loans on favorable terms.
Credit line
Another option, especially if you don't need all of your cash at once, is a business loan. Get approved for a certain amount of money that you can borrow and repay at any time. It's the ideal solution for a company whose cash flow is unstable.
OnDeck and FundBox are examples of companies that offer lines of credit.
Equipment financing
If you are looking to buy equipment specifically for your seasonal business, equipment financing could be the solution you are looking for. They use the equipment you have purchased, be it a company vehicle, machinery, or computer, as collateral for the loan.
Lendspark offers equipment financing, while TimePayment offers equipment leasing.
Short-term loan
Another option for small business owners who don't have great credit scores is short term credit. These loans usually have to be repaid within one to three years and may have higher interest rates.
Kapitus and Rapid Finance offer short-term financing options.
Cash advance for dealers
If your credit isn't good but you need cash quickly, consider taking a merchant cash advance. It's not a loan, but an advance on future sales.
Credably offers cash advances at competitive rates.
Invoice factoring
When sending invoices to customers, you can use factoring to get an advance on invoices.
Business credit cards
Business credit cards are another option for seasonal financing. You can use them to make purchases for your business when needed. Remember, they carry high interest rates so you want to cash out your balance quickly.
Ways to Use Your Seasonal Business Loan
So what can you use seasonal funding for? Small business owners often have unexpected expenses, and they can arise whether or not they are generating income. A loan can help cover unexpected expenses, such as machine repairs or additional health insurance for employees, even during downtime.
Also, you might find yourself facing high peak season costs, and if you don't have cash on hand, buying inventory or hiring staff can be difficult. But this is exactly where these financing options can help. You can also use the funds to market your business, buy ads, or invest in software that can help you grow.
How to get a seasonal business loan
The requirements for loan applications can differ from banks to online lenders. Some may require high business or personal credit ratings, while others take other factors into account, such as: B. Your annual sales. Some have complex application processes, while others only need a small amount of information about yourself and your company.
If you don't already have a business loan, learn how to set up a business loan to qualify for the best rates.
Review the requirements for the loan you are about to apply for and make sure you qualify and have all of the required documentation. Check your creditworthiness beforehand so you know where you stand.
When to apply for a seasonal business loan
So when is the best time to apply for your loan? Don't wait until your weak season as your earnings may be lower and you may not qualify for the best terms loan you want. Instead, apply for your credit when your business is thriving, even if you don't need the money right now, as that is when you will be most attractive to lenders.
Things to Consider When Choosing a Seasonal Business Loan
The first thing to consider when applying for finance is how to use the loan. There are costs associated with borrowing, especially if you need to take out a short term loan with higher interest rates because you do not qualify for other options. Knowing what you want to spend the loan on will ensure that the funds are used wisely.
Also make a repayment plan. If you borrow too large, you may have trouble making the monthly payments and risk default if you are unable to get back on track. Build your loan payments into your budget, especially for the off-season as these payments will be more difficult to make than during the high season.
Spending a few hours researching different funding options with different lenders can save you hundreds of dollars, if not thousands, so it's well worth doing.
If you can't find low interest rate loan options, you should wait until you improve your credit score. Paying bills on time, reducing existing debts, and regularly checking your credit report for discrepancies are some of the ways you can improve your credit score.
Seasonal business owners need access to working capital even when business is slow. A seasonal business loan could be the stopgap solution you need to get through slow times.
class = "blarg">