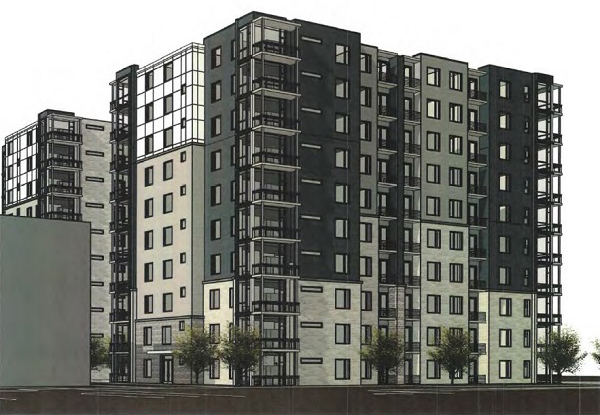 The agenda: Letters to local government for 8.9.21
Innsbrook infill suggestions from Lingerfelt, Highwoods on the planning agenda
The planning commission of the district of Henrico meets on Thursday at 7 p.m. to examine the applications for rededication and provisional usage permits.
Agenda items include Lingerfelt Development's proposal to add nearly 1,400 apartments and structured parking spaces in five office buildings it owns in Innsbrook.
The planning staff recommends deferment to address issues related to mix of uses, visual impact, pedestrian / bicycle infrastructure, amenities, buffers / landscaping, and impacts on public infrastructure and services.
Also on the agenda is a previously postponed vote on the proposed mixed-use development by Highwoods Properties, covering some 34 acres at the north entrance to Innsbrook on Nuckols Road and Interstate 295. Commissioners have raised concerns about the traffic and traffic impact of the development the site would be filled with a mix of retail, office, apartment buildings, and possibly a hotel.
Other stores include a planned Starbucks that would fill the former BB&T branch in the River Road Shopping Center. Full agenda here.
Taylor Farm Park plan, Sauer Industrial offers Henrico agenda
Henrico supervisors meet on Tuesday at 7 p.m. for a regular meeting. On the agenda is a request from Sauer Properties to change the deals for proposed industrial distribution development to hundreds of acres south of Richmond International Airport. The offers relate to setbacks, access, loading areas and traffic signals.
The board of directors will vote on a master development plan for Taylor Farm Park, a nearly 100 acre county park planned on the south side of East Williamsburg Road west of Whiteside Road in Varina District. Path systems, playgrounds, open spaces, an interpretation area, a memorial garden, a skate park, a splash pad, a pump track for bicycles, an off-road bike path, shelters, toilets and parking facilities are planned.
The board of directors plans to postpone a vote at its September 14 meeting on Godsey Properties' revised proposal to develop Glenwood Golf Course, a two-part structure with a total of 290 homes. The proposal, reduced from 320 apartments, was recommended for approval by the planning committee in July.
Goochland County names three new administrative hires
Goochland County last week appointed an interim county administrator, assistant community development director, and finance director.
The board of directors voted to appoint Manuel "Manny" Alvarez Jr. as the district administrator's interim position. Alvarez is retiring to take up the position, the county said in a press release. As a former district chairman from 2012 to 2020, he held managerial positions at Altria for over 30 years.
Alvarez will start as an interim administrator on Monday, August 9th. Kenneth Young previously served as an administrator until he resigned in July.
Raymond Cash Jr. made the leap from Chesterfield to Goochland, where he joined Goochland on August 1st as Assistant Director of Community Development. He will help with the supervision of the planning and development. Cash was previously the Chesterfield Zone Administrator, a position he held for seven years.
Mary Anna Twisdale has been named Goochland's new Finance Director. She was previously the executive director of the Chesapeake Health District of the State Department of Health. She also held executive positions in the finance departments of Virginia Beach, Charlottesville, and other locations in Virginia. She took on her new role on August 1st.
New Kent accepts applications for level crossing funding
New Kent County is accepting applications for a grant and loan program to help companies pay for level crossing signs and road markings.
The New Kent County Railway Crossing Assistance Grant and Loan Program will provide approved applicants with up to $ 10,000 in grants and up to $ 10,000 in loan funding. Applications are accepted until August 13, 2:00 p.m.
The program is open to local and regional businesses and nonprofits that have been in business since June 1, 2019. More information can be found here.