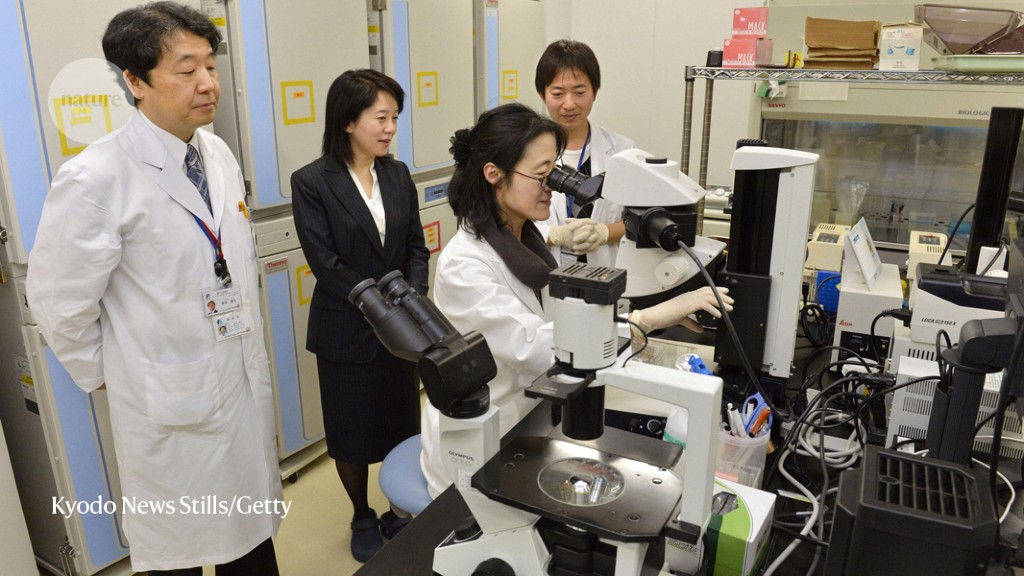 Thousands of scientific jobs in Japan at risk
Thousands of researchers and university workers in Japan risk losing their jobs over the next year because of apparent loopholes in labor laws introduced a decade ago. Researchers are alarmed at the scale of the potential job losses and say the cuts would have a devastating impact on the country's research capacity.
Laws, introduced in 2013 and 2014, were intended to give researchers on fixed-term contracts some long-term job security by imposing a 10-year limit on such agreements. According to this, employees generally have the right to apply for permanent employment. Next April will be a decade since the first rules were put in place. However, some researchers on fixed-term contracts find that their institutions terminate their employment — or ask them to resign — just before they become eligible for permanent employment.
Around 3,100 researchers are employed on a temporary basis at dozens of national universities and research centers, who will be employed for ten years by the end of March, according to Japan's Ministry of Education, Culture, Sports, Science and Technology. Some of these people could become permanent employees, but many will lose their jobs, researchers say.
And the number could be an underestimate: Lawmaker Tomoko Tamura, a member of the opposition Communist Party of Japan, which sits in the upper house of the national parliament, says her own analysis of the ministry's findings suggests as many as 4,500 researchers could lose their jobs until the end of March.
Researchers warn the potential job losses could have a devastating impact on Japanese science. The number of enrollments in doctoral programs has been declining since 2003. Coupled with the fact that researchers are losing their jobs due to the 10-year fixed-term contract, this will create a major problem for the country's ability to build a pipeline of researchers working in basic sciences. says Yasuyuki Kanai, chairman of the union's executive committee at RIKEN, a large, state-funded network of basic research laboratories headquartered in Wako, near Tokyo. "If the 10-year layoff is not lifted and employment is not stabilized, it will definitely lead to a decline in Japan's scientific research capacity in the long run," says Kanai.
decade lost
Some researchers have already been expelled. A university worker says he lost his temporary job this year after being told he would not qualify for the same job if converted to permanent. "I did a ridiculous amount of unpaid overtime, but they didn't pay anything back," says the researcher, who also requested anonymity to protect his privacy. "It was a big loss of confidence"
When the rules were first introduced in 2013, workers on fixed-term contracts could apply for permanent employment after five years; this was later extended to ten years for researchers who met certain requirements, such as for special projects. But many universities have kept researchers, particularly from abroad and associate professors, on temporary contracts for up to a decade and are now firing them, says Louis Carlet, an organizer at Tozen Union, a small Tokyo-based union that represents university teachers, among others workers.
A foreign researcher at a Japanese university, who will reach the ten-year mark and lose his job in March, was shocked when he was asked to resign. "I've worked hard, but I know I'll never get a permanent job in Japan. I feel disposable," says the researcher, who requested anonymity to protect his prospects for a new job outside of Japan. "That was a lost decade for my career."
Affected researchers and unions are demanding that the government intervene and stop the cuts. Eisuke Enoki, a Kobe pathologist who heads the Kaseiken science policy association, says universities often hire researchers on fixed-term contracts to avoid ongoing salary costs once short-term research projects are completed. The government budget for national universities has been cut by 1% every year for more than 15 years, leaving universities increasingly dependent on government or private company funding for specific projects.
compounding factors
Another factor compounding the potential job losses is a government initiative to increase the number of researchers under 40 in universities, meaning those who have spent a decade on temporary contracts are often too old to apply to some jobs to apply, says Enoki.
Tamura says the government should immediately reverse 20-year cuts in subsidies for national universities' operating costs, which would allow institutions to hire more full-time researchers.
This was announced by the Ministry of Science and Education Nature that employers should not force employees not to hire them on a permanent basis. When asked what the government was doing on the matter, the ministry said it had formulated guidelines on how institutions should support the careers of younger temporary workers and allocate funds to help young scientists secure jobs.
The RIKEN union says 203 researchers will lose their jobs and 42 research teams will be closed, the latter resulting in the termination of a further 177 research-related jobs. Some scientists have already left research after giving up hope of avoiding job losses, Kanai says. The union has asked RIKEN to extend the workers' temporary employment contracts. Unlike national universities, RIKEN has seen an increase in government funding for its operations in recent years.
In a statement, RIKEN said some people with expiring contracts may be retained, but did not specify how many. When projects end, RIKEN offers support to the researchers involved to help them find other jobs. RIKEN wants "new generations of outstanding researchers to work on new and important projects, thereby enhancing the research and development capabilities of the Japanese academic community as a whole," the statement said.