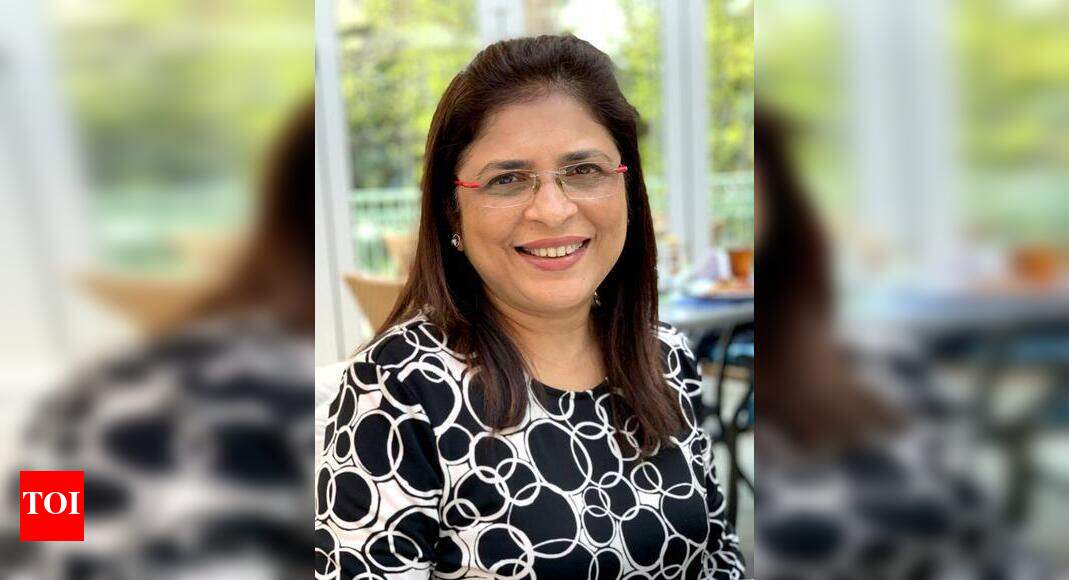 WFH will not be permanent, employees will return to the hybrid workplace: HDFC Life
HDFC Life Insurance announced last Friday that it would acquire Exide Life Insurance for Rs 6,687 crore. Almost 90% of the payment is made in shares. In an interview, HDFC Life MD & CEO Vibha Padalkar explains how the deal creates added value and how the most valuable private life insurer manages to remain constant in its performance.
How do you bring efficiency to Exide's life insurance business?
It would be wrong to look at this merger from a company perspective, because we are a very large company, but in the agency we are 15%. With this acquisition, we want to diversify our sales, which would have taken us much longer. The agency's stake had shrunk because we wanted to focus on agent persistence and complaint reduction, which was all right. It would have taken us three years to increase our agency workforce by 40%. Your agents would appreciate the bouquet of products we can offer as we are considered a product innovator or a product factory. We have technology for our agents to get customers on board quickly or to allow them to offer the customer a pre-approved amount of insurance. We have a digital agent platform where they can do business without ever being in the office. We have a Google-like technical solution that agents can use to answer any product-related question. This question can be asked in regional languages ​​and forms can be filled out in regional languages.
What happens to the Exide Life Insurance employees?
With growth, opportunities will arise. For example, we hired 9,000 people last year. If we go slower in hiring once the permits are in, we can achieve the same situation that all good talent is housed in. There would be some sort of retirement situation with the pandemic where many people have gone through life changing situations and some could choose to be advisors. With 20,000 employees, they (Exide Life) are a quarter or a fifth our size and there could be a natural churn.
Does this deal give HDFC Life what it was looking for in Max Life?
Yes, except for the scales. Max made up 55-60% of our business while we are now talking about 10% of our business. But the underlying odds are similar.
Have you developed a plan for a post-pandemic work environment?
For many people, including our employees, the second wave brought with it some turbulence on the personal front. But in terms of productivity, this hasn't been a problem so far. With our digital presence, we are right at the forefront for all stakeholders, whether board members, shareholders, employees or customers. That moved like clockwork. We give employees the option to come two or three days a week, and we are also hot-desk and rotation teams. I don't see people working from
home
permanently. It will be a hybrid (setup) where everyone has to come into office for two or three days a week. People need to work together to build a corporate culture and resolve conflicts. There's also some burnout from online meetings, while in the real world there are some natural pauses.
Did you have to have face-to-face meetings to close this deal?
Yes absolutely. Every business must have a personal connection. As with any association that is long-term, you have to feel like you're on the same page.
When the joint venture was founded, the foreign partner was the global giant Standard Life. Now you are bigger. Do you think that the Indian industry has matured and does not need foreign partners?
I think the industry was mature 10 years ago, no partner was needed except capital. The industry is a capital hog and there aren't many Indian promoters willing to invest that much capital. To put things in perspective, we have never had a single posting from Standard life. We were arm's length from both promoters and I think that allowed us to grow.
With a market valuation that is more than six times the embedded value, HDFC Life is an outlier. How do you differ from other companies?
So this is really an analyst question. I'm going to give a few pointers on how we are different. We are a 100% stand-alone company that enables us to disrupt ourselves before others do. Second, we don't bargain with anyone. Our parent company is not our largest distributor. Our largest distributor, HDFC Bank, has fully introduced multi-distribution. The third point is consistency, our focus never switched between sales and profits, but rather was to stay relevant and grow profitably within the framework of robust risk management. The last point is strategy, we are aware that we are dealing with mortality, morbidity, longevity and, more recently,
interest rate
risks. We also address longevity through our retirement daughter who exceeded Rs 20,000 billion in net worth in the last month.
In the past, an increase in the market resulted in an increase in ULIP programs? Are you watching this now?
What helped us through the years of volatility in the industry was a balanced product mix. When the new standards for ULIP came out in September 2010, we survived it better than some others. We believe in maintaining a balance. For this reason, we also limit how much Sanchay Plus an agent brings in. Sanchay Plus usually makes up 30% of the body.
Why would you want to reduce your dependence on banks when everyone sees the banking channel as the key to growth?
It's not that we don't want bancassurance to grow. It's about balance. Bancassurance will continue to grow with a good clip of 20-25%. You will not find a product segment that makes up 80% of our business in a similar way with our sales department.