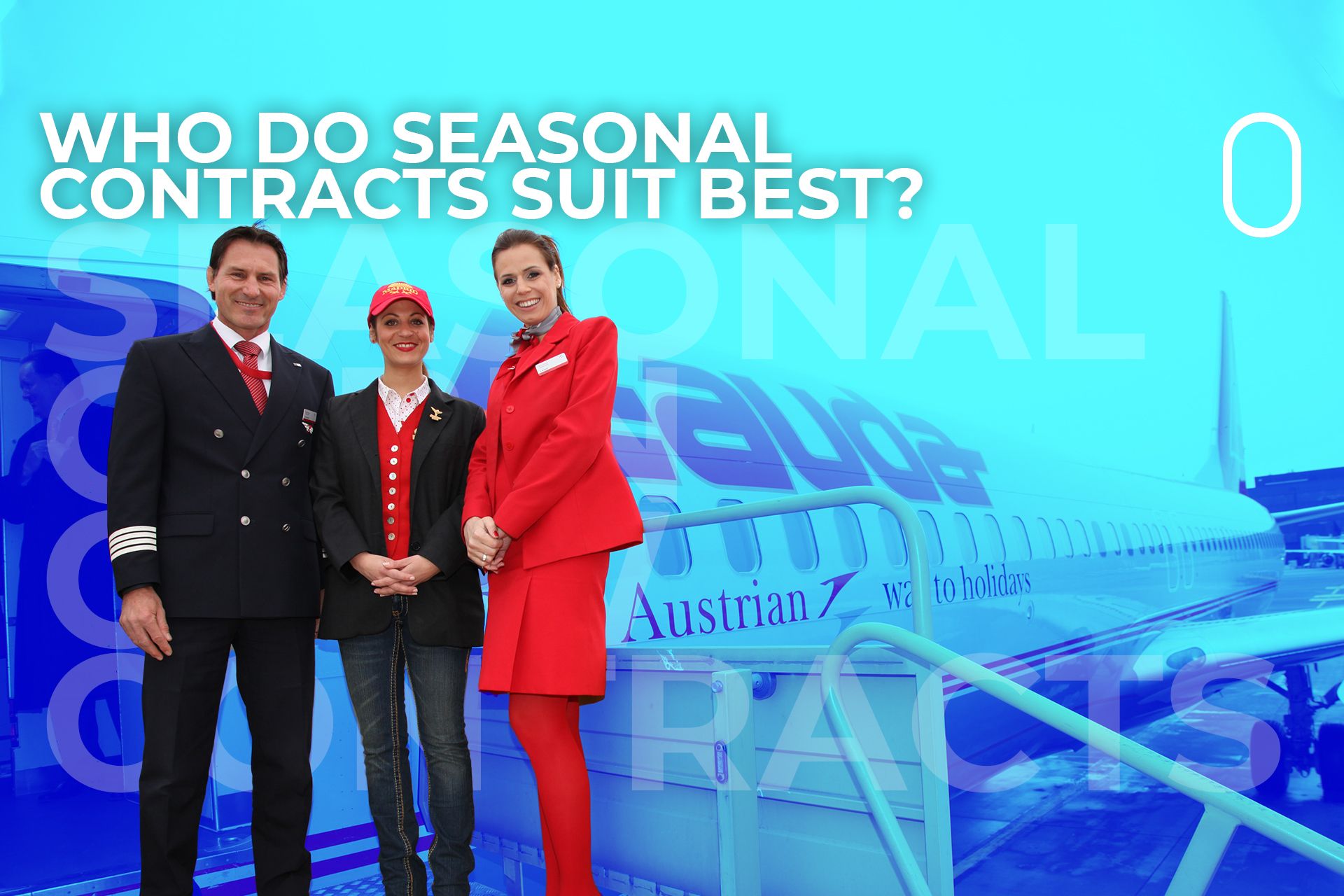 Not all cabin crew contracts are full-time permanent positions. In fact, most flight attendant jobs start with either a six-month trial period or a fixed-term contract. Both measure your performance and only extend it if you reach the grade. The contract can then be extended or, if successful, made indefinite. However, for some, the seasonal contract is an ideal option.
Low-cost airlines
Some airlines like to use seasonal cabin crew to meet their operational needs. Low-cost airlines have a fairly high turnover of cabin crew, so they constantly need new employees on board. The rise of budget airlines has also increased the number of flights available, so cabin crew numbers have generally increased. Of course, low prices also attract customers, especially in the summertime and when the children are not at school. Therefore, extra cabin crew is always needed during this busy period.
charter airlines
Charter airlines that offer regular flights to popular holiday destinations tend to be much smaller and have an almost family atmosphere. These attract loyal cabin crew who return season after season. The summer holiday season from April to October is when most of the crews are under contract. During the winter season there will still be flights but to different destinations and fewer people will travel, so less crew will be required. Flight attendants who perform well are often kept on over the winter.
Low-cost and charter airlines offer seasonal contracts during the busy summer period. Photo: WizzAir
family life
Sometimes the seasonal contract works well for cabin crew with families as it better suits their work-life balance, they travel less and spend most nights at home. Sometimes the charter airlines also offer part-time positions if the crew member has a few years of experience behind them. There is also the possibility of being "on call" during the winter season.
students
The seasonal contract also works well for students who want to work during the summer break from university or college. So it would be an advantage to be a cabin crew member and there might be an opportunity to occasionally be left behind depending on what type of flights the airline operates. There is also the possibility of working from the home base in another city or in another country.
Seasonal contracts are great for taking a career break and testing your flying career. Photo: Corendon Airlines
career break
For career starters, a seasonal contract as cabin crew offers a break from everyday work and the opportunity to try something new. You may love it or hate it as the role is more of a lifestyle than anything else. The role is also greatly misunderstood. There's nothing glamorous about being just a waiter/waitress stopping all over the world at night. Being a flight attendant isn't for everyone, and many people drop out during training because they misunderstood the job and the amount of hard work it entails. In addition, the short-term contract is an ideal testing ground for people who want to try a job as a cabin crew member but are unsure whether they would like it. After six months as a flight attendant, you'll definitely know if it's for you.