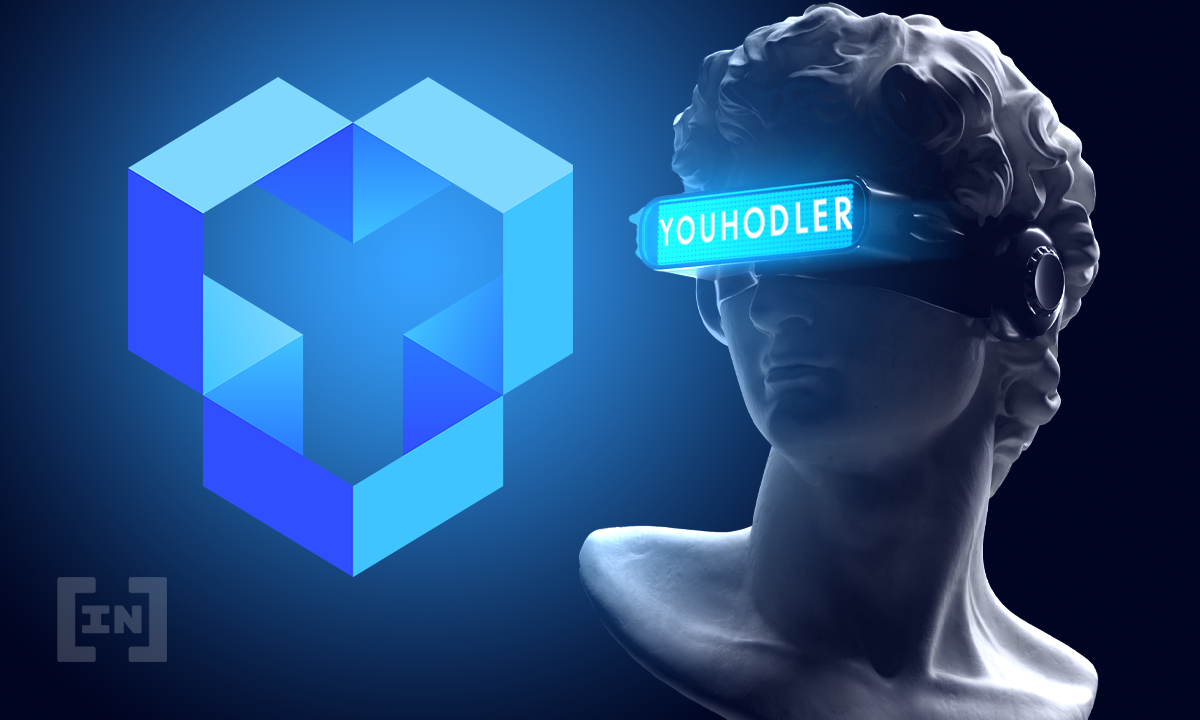 YouHodler Review: Still the Best Prices and Lots of Features
Hailing from Switzerland, YouHodler prides itself on being a next-generation fintech platform that empowers users to make the most of their crypto stash. It is a cryptocurrency exchange and lender where you can buy/sell/exchange crypto and earn interest on crypto deposits. In addition, you can also take out short-term loans by storing cryptocurrencies as collateral.
Whether you are a hodler looking to earn passive income from your long-term crypto investments or a trader looking for a trading platform with advanced tools, YouHodler promises to always have your back.
YouHodler: An Overview
Just because you're hoarding for the long term doesn't mean you can't use your crypto stash to generate passive income now or manage your immediate financial needs. YouHodler emphasizes this and promises users the most competitive interest rates on the market.
YouHodler is a hybrid platform that works a Exchange of cryptocurrencies next to a credit program. In addition, it also offers High return crypto savings options.
The crypto lending desk offers lending in several major fiat currencies and cryptocurrencies, including stablecoins. Meanwhile, the crypto savings feature is offered, which is basically a new generation crypto banking platform up to 10.3% annual interest on crypto savings accounts.
This is less than what the platform was offering a few months earlier. but still convincingly beats the interest rates offered by most of its competitors. (Details below).
YouHodler Crypto Banking Services
Borrow with your crypto as collateral
If you need cash but don't want to sell your crypto, YouHodler's lending program is an attractive option to consider. The loan program allows you to borrow cash by keeping your crypto as collateral.
The loan-to-value ratio, or LTV for short, is comparatively high. For those unfamiliar, a lending program's LTV represents the percentage of collateral that you can borrow. For example, in a lending program with an LTV of 70, you can borrow $70 against $100 of collateral.
YouHodler currently offers an LTV of 90, which means if you have $100 worth of cryptocurrency, you can borrow $90 for it. Note that this is a secured loan and therefore no credit check is required. The approval process is also pretty quick – actually almost instantly.
You also have the option to borrow in USD, GBP, EUR, CHF or stablecoins and other cryptocurrencies.
Earn interest on your crypto
Hodling is undoubtedly a reliable way for long-term investors to manage crypto market volatility and realize its long-term potential. However, with a platform like YouHodler, hodling doesn't mean sitting on a quasi-illiquid asset.
That's because the platform gives you up to 8% annual interest on assets like BTC, ETH, SOL, DOT, AVAX, and PAXG. And if you hold stablecoins like (e.g. USDT, USDC, USDP, BUSD, DAI, HUSD, TUSD and EURS) with YouHoderl's crypto banking services, the annual interest rate is up to 10.3%.
Interest is compounded weekly and we can withdraw funds at any time. It is important to note that all interest is paid in the same currency as the one you hold. For example, if you hold bitcoin, your interest will be paid in bitcoin (as opposed to fiat or any other cryptocurrency).
Another interesting aspect of the platform is that it does not have a native token. This means you can rest assured that there won't be a shilling of overpromising and possibly underdelivering bullshit.
Trade with YouHodler
First of all, one of the biggest advantages of YouHodler is that you can directly convert any cryptocurrency available on the platform to another. To elaborate, most traditional crypto exchanges may require you to have a two-step conversation. For example, when converting Solana to Cardano, you may need to convert SOL to USDT first and then buy ADA with that USDT. However, in YouHodler you can convert SOL to ADA directly.
With YouHodler you can trade Bitcoin and other cryptocurrencies with up to a 50x multiplier.
Multi HODL
Multi HODL is a rewarding but risky service for anyone looking to make hefty profits from market volatility. It is a user-friendly service with fast execution.
Basically, Multi HODL offers you the opportunity to profit from market movements. You can use this service to gamble with your cryptocurrency whether the price of a cryptocurrency will rise or fall (so-called "long" or "short").
You can use a multiplier of up to x50 to drastically increase your winning margin. While YouHodler suggests various risk management methods and never uses 100% of your funds, remember that trading with leverage always increases the level of risk proportionately.
YouHodler Turbocharge
Turbocharge is a unique feature built on the so-called "cascade loan" principle. Here you can clone your collateral to make sizeable profits in the event of continued price growth.
With Turbocharge, clone your crypto up to 8 times with an LTV of 90% (7-day plan). The platform only charges a flat fee – no rollover fees or other hidden surcharges whatsoever. You can set a "take profit" price and make the most of a bull run. On the downside, however, there is some risk (as is the case with most high-risk, high-reward investments).
For perspective, let's say you put 0.5 BTC on a 30-day loan at 90% LTV. You get a credit of 0.4 BTC, which means you now have a total of 0.9 BTC.
Now imagine that the market takes a hit and the BTC price falls by 15% in the next few days. This can result in your original BTC being sold to pay off your debt, meaning you are left with less BTC than when you started. (Note that this is an oversimplified explanation of the risk associated with Turbocharge). YouHodler allows you to reload your loan between 3 and 10 times.
YouHodler Dual Assets
The Dual Asset Service is an easy way to stake crypto or stablecoins and earn high interest. It is a multi-faceted "win-win" solution for users looking to participate in liquidity pools and swap protocols without the complexities of advanced DeFi platforms. The result is an easy-to-use crypto wealth management product for everyone with returns of up to 365% APR.
It's a brand new service of the platform released a few days ago. As the name suggests, dual assets involve the linking of two assets – a cryptocurrency asset and a stablecoin. This gives the user and the market the opportunity to generate a higher return based on predicting an asset's future growth potential.
In order to achieve similar return percentages with DeFi protocols, several steps must be overcome. For example, you need to create a Metamask wallet, remember your seed phrase, buy your crypto on another exchange, deposit that crypto with Metamask, connect your Metamask wallet to a liquidity pool or DeFi protocol, and confirm that you are not using any made mistakes and then start generating returns.
With YouHodler's Dual Assets, all you have to do is deposit crypto into your YouHodler wallets and open a deal with the Dual Assets feature. It's that simple and the returns are similar. It's like DeFi but simple and fast.
YouHodler Fees and Payouts
YouHodler assures that funds will never be blocked and users can withdraw at any time. This is indeed a big step in gaining trust from its growing user base
Fees are generally competitive compared to other popular crypto exchanges. The pricing structure is relatively simple and transparent. Here are some common fees:
Withdrawals via bank transfer: EUR (SEPA) – 5 EUR, USD (SWIFT) – 1.5% (minimum 70 USD)
Close rental fee now: 1%
Reopening Loan: Interest Charge + 1% Service Fee
Increasing collateral and loan-to-value ratios: 1.5%
The fees charged for converting fiat to crypto and trading cryptocurrencies vary depending on the type of transaction. For example, the fee for converting fiat to bitcoin is 0.5%. However, if you want to convert BTC to ETH, the fee will also be charged in BTC and may vary depending on the current BTC price.
The minimum withdrawal limit is $5 to $50 for cryptocurrencies (including stablecoins).
click here to find the details of the YouHolder fees.
YouHodler Customer Service
YouHodler has recognized itself for its "award-winning" customer service. And by the looks of it, they're not far from factual as the platform seems to be getting mostly positive feedback from users online.
The site has lots of learning materials and answers to most questions from the YouHodler team. There's also a chatbot in the site's help section in case you can't find something specific in the tutorials. And if that doesn't work either, you can always contact a customer support agent via online chat or email and receive a call back within 2 minutes.
For those interested, Here are a few interesting facts about YouHodler's growing user base.
Disclaimer
All information contained on our website is published to the best of our knowledge and for general information purposes only. Any actions taken by the reader based on the information contained on our website are entirely at your own risk.